Order of Lani Lynn Vale Books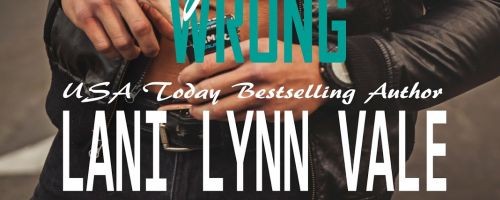 Lani Lynn Vale is an American author of contemporary romance and romantic suspense novels. She writes the Freebirds, Heroes of the Dixie Wardens MC, Code 11-KPD SWAT, Uncertain Saints MC and Kilgore Fire series. She is a USA Today bestselling author. Lani married her high school sweetheart, who she fell in love with because he was wearing baseball pants. After a decade, they live in Texas with their three children.
Lani Lynn Vale made her debut as a published author in 2013 with the novel Boomtown. Below is a list of Lani Lynn Vale's books in order of when they were originally published:
Publication Order of Freebirds Books
Publication Order of Heroes Of The Dixie Wardens MC Books
Publication Order of Code 11-KPD SWAT Books
Publication Order of Uncertain Saints MC Books
Publication Order of Kilgore Fire Books
Publication Order of I Like Big Dragons Books
Publication Order of Dixie Warden Rejects MC Books
If You Like Lani Lynn Vale Books, You'll Love…
Lani Lynn Vale Synopsis: Shock Advised is the first book in the Kilgore Fire series. Taima, aka Tai, is the last person people come to for help. He's the bad boy – the guy that only looks out for himself. Which couldn't be further from the truth. He's fought hard to become the man he is today. He's a hero in the public's eye. A firefighter that the young all the way to the old turn to for help at the lowest point in their lives. What people don't know, though, is that he's no hero. He's the reason his sister is dead, and he'll spend the rest of his life trying to right that wrong. Then one split second decision has him coming face to face with Mia Darling. The woman changes his life, making him re-think everything he thought he had figured out, and showing him the tenderness he never knew he needed. Just like always, though, his luck runs out. When the smoke settles, Mia's gone, and Tai realizes there's no way he can live the rest of his life without her. He'll show her just how hard a bad boy will fight to get his woman back, and he's not opposed to fighting dirty.
Order of Books » Authors » Order of Lani Lynn Vale Books