Order of Ridley Pearson Books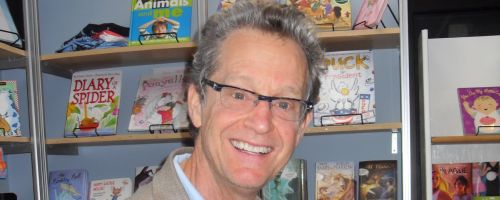 Ridley Pearson is an American author of suspense and thriller novels as well as children's adventure books. His adult novels include the Walt Fleming series, Chris Klick series and the Lou Boldt and Daphne Matthews series. When asked by his daughter how Peter Pan met Captain Hook, Ridley teamed up with Dave Barry to start a Peter Pan prequel series. Pearson was a member of the Rock Bottom Remainders (1992-2012), which included such authors as Stephen King, Dave Barry, Scott Turow, Greg Iles and many others.
Ridley Pearson became a published author in 1985 with the standalone novel Never Look Back. Below is a list of Ridley Pearson's books in order of when they were originally published (and in chronological order):
Publication Order of Boldt/Matthews Books
Publication Order of Chris Klick Books
Publication Order of Peter Books
Publication Order of Kingdom Keepers Books
Publication Order of Never Land Books
Publication Order of Walt Fleming Books
Publication Order of Steel Trapp Books
Publication Order of Risk Agent Books
Publication Order of Standalone Novels
Publication Order of Non-Fiction Books
Notes: The Chris Klick series was written under the pseudonym of Wendell McCall. The Kingdom Keepers was also published as Disney After Dark. The Seizing of Yankee Green Mall was also published as Hidden Charges. The Peter and Never Land series were co-authored by Dave Barry. The Diary of Ellen Rimbauer was published under the pen name of Joyce Reardon.
Hard Listening is written with fellow Rock Bottom Remainders band members Mitch Albom, Dave Barry, Sam Barry, Matt Groening, Roy Blount Jr., Stephen King, James McBride, Scott Turow and Amy Tan.
If You Like Ridley Pearson Books, You'll Love…