Order of Shelley Shepard Gray Books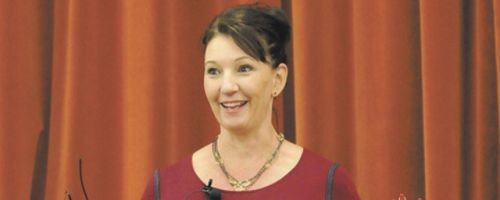 Shelley Shepard Gray resides in Southern Ohio is married and a busy mother of two teenagers. She writes full time and has the company of her two dogs in her basement office while she works. Shelley grew up in Houston, Texas, attended college in Colorado where she earned a Bachelor's and Master's degree. and after living in places like Arizona, Denver and Dallas, she settled in Ohio.

Shelley loves to write books but feels she has read many authors that are better than she is, she hates to drive in the snow, has never won a game of Monopoly and doesn't feels she's a great housekeeper. She feels that her faith grows stronger with every novel of inspiration and that makes her feel wonderful.
Publication Order of Sisters Of The Heart Books
Publication Order of Seasons Of Sugarcreek Books
Publication Order of Families Of Honor Books
Publication Order of Heart Of A Hero Books
Publication Order of Secrets Of Crittenden County Books
Publication Order of Days Of Redemption Books
Publication Order of Return To Sugarcreek Books
Publication Order of Chicago World Fair Mystery Books
Publication Order of Amish Brides Of Pinecraft Books
Publication Order of Charmed Amish Life Books
Publication Order of Standalone Novels
Publication Order of Short Stories
Publication Order of Omnibus Books
If You Like Shelley Shepard Gray, You'll Love…
Shelley Shepard Gray Synopsis: The Promise of Palm Grove is the first book in the Amish Brides of Pinecraft series. Leona is a bride to be in Floria on a short vacation in the town of Pinecraft where her friends see her happiness and think it's because she's away from the stress of the wedding. What they don't know is that she's really happy because she is away from her husband to be Edmund, who is a very good man and will make a good husband but not for Leona. Edmund is overbearing and she sees that the more time she spends with him. But a wayward cat encounter brings Leona face to face with Zachary Kauffman, a fellow Amish and Leona must decide, does she follow the path that's been set for her or take a promise of what could be.
Order of Books » Authors » Order of Shelley Shepard Gray Books