Order of Isaac Bell Books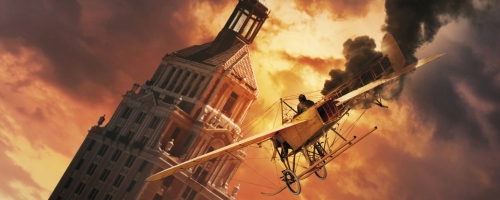 The Isaac Bell series is a series by American author Clive Cussler. The books take place in the western part of the United States in the early 20th century. Isaac Bell is an investigator who works for the Van Dorn Detective Agency (based on the Pinkerton Agency). Bell shares similarities with Cussler's well-known Dirk Pitt character, in that they both love cars and are crack shots.
Despite the fact that the series takes place approximately 100 years ago, they are considered techno-thrillers, due to the use of advanced technology for the timeframe. Some of the tech used in the Isaac Bell novels include railroad tunnels, telegraphs and battleships.
Below is a list of the Isaac Bell novels in order of when they were published:
Publication Order of Isaac Bell Books
| | | |
| --- | --- | --- |
| The Chase | (2007) | |
| The Wrecker | (2009) | |
| The Spy | (2010) | |
| The Race | (2011) | |
| The Thief | (2012) | |
| The Striker | (2013) | |
| The Bootlegger | (2014) | |
| The Assassin | (2015) | |
Note: As of The Wrecker, the Isaac Bell series has been co-authored with Justin Scott.
If You Like Isaac Bell Books, You'll Love…
Isaac Bell Synopsis: The Chase is Clive Cussler's first in the Isaac Bell series. In it, Bell is chosen to capture the Butcher Bandit – a bank robber. In his path, the Butcher Bandit has left 40 bodies, including two children and has left no clues or witnesses behind. When Bell finds out the Butcher's identity, the chase begins.
Order of Books » Characters » Order of Isaac Bell Books