Order of Aly Martinez Books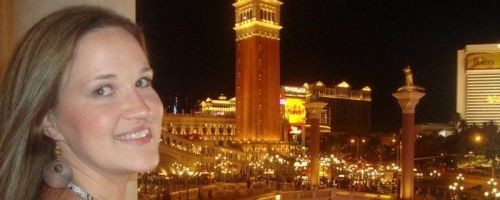 Aly Martinez is an American author of contemporary romance novels. Aly Martinez resides in Chicago with her husband and four children, including a set of twins she is a stay at home Mom. Aly was born and raised in Savannah, Georgia and with what bit of free time she reads anything and everything she can get her hands on, with a glass of wine. Over the course of two years she has read over 400 books which lead her to start a book blog with two of her best friends.
With encouragement from family and friends, Aly added Author to her growing list of job titles. While on route home from a shopping trip in late October, a story stuck in her head and wouldn't go away. It kept nagging at her until she finally sat down a the computer and started writing. In just six week she had 80% of her first novel which is a contemporary romance writing for readers who are eighteen or older. She's had opportunity to meet some amazing authors, readers and bloggers.
Publication Order of Darkest Sunset Books
Publication Order of The Difference Trilogy Books
Publication Order of Guardian Protection Books
Publication Order of On the Ropes Books
Publication Order of Release Books
Publication Order of Retrieval Duet Books
Publication Order of Regret Duet Books
Publication Order of Truth Duet Books
Publication Order of Wrecked and Ruined Books
Publication Order of Standalone Novels
Publication Order of Short Stories/Novellas
If You Like Aly Martinez, You'll Love…
Kendall Ryan
Pepper Winters
Chelle Bliss
Aly Martinez Synopsis: Fighting Silence is the first book in the On The Ropes series. What happens if sound fades into silence, that odd background noice that you would give anything to hold onto. Always been a fighter, with parents who barely managed to stay out of prison and with two small brothers who barely escaped foster care, I became a pro at dodging things that life thew at me. Growing up, I didn't have anything I could call my own, but from the moment I met Eliza Reynolds, she was always mine. I became utterly addicted to her and the escape from reality we provided each other. Throughout the years, she had boyfriends and I had girlfriends, but there wasn't a single night that I didn't hear her voice. Meeting the love of my life at thirteen and going deaf at the age of twenty-one had never been part of my plan but it happened anyhow. Now fighting the toughest battles ever, fighting the pending silence, for my career and for her every day and every night. But every night she sighs as a final conscious breath leaves her – I think that may be the sound I will miss the most.
Order of Books » Authors » Order of Aly Martinez Books