Order of Jenny Colgan Books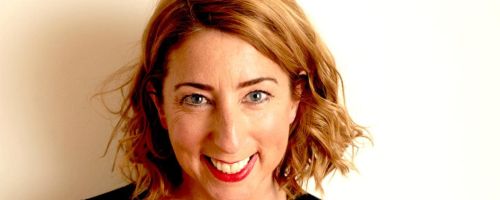 Jenny Colgan is a Scottish author of romantic comedy, science fiction and children's novels. She studied at the University of Edinburgh, and spent six years working in the health service. During this time, she also worked as a cartoonist and as a stand-up comedian.
Jenny Colgan made her debut as a published author in 2000 with the novel Amanda Wedding. Below is a list of Jenny Colgan's books in order of when they were originally released:
Publication Order of Maggie Adair Books
Publication Order of Cupcake Café Books
Publication Order of Rosie Hopkins' Sweet Shop Books
Publication Order of Little Beach Street Bakery Books
Publication Order of Polly and the Puffin Books
Publication Order of Summer Seaside Kitchen Books
Publication Order of Scottish Bookshop Books
Publication Order of Muir Island Books
Publication Order of Doctor Who: Tenth Doctor Books
Publication Order of Doctor Who: Eleventh Doctor Books
(with Justin Richards, Michael Moorcock, Stella Duffy)
Publication Order of Doctor Who: Target Collection Books
Publication Order of Standalone Novels
Publication Order of Short Story Collections
Publication Order of Doctor Who: Time Trips Books
(with Joanne Harris, Cecelia Ahern, A.L. Kennedy, Stella Duffy, , , Trudi Canavan)
Publication Order of Anthologies
Notes: All Doctor Who books, as well as Resistance is Futile and Spandex and the City, were written as Jenny T. Colgan.
The Maggie Adair series was written as Jane Beaton.
Welcome to Rosie Hopkins' Sweetshop of Dreams was also released as Sweetshop of Dreams. The Summer Seaside Kitchen was also published as The Cafe by the Sea. Christmas on the Island is also titled An Island Christmas. Working Wonders is also known as Arthur Project. Do You Remember the First Time? was also published as The Boy I Loved Before. The Little Shop of Happy-Ever-After is also known as The Bookshop on the Corner.
The Legends of River Song was written with Guy Adams, Andrew Lane, Steve Lyons and Jacqueline Rayner. The Day She Saved the Doctor also has stories by Susan Calman, Dorothy Koomson and Jacqueline Rayner.
Scottish Girls About Town contains contributions from many different authors.
If You Like Jenny Colgan Books, You'll Love…
Jenny Colgan Synopsis: Amanda's Wedding is a standalone novel by Jenny Colgan. Amanda's old friends from school can't believe it when the social-climbing queen of preen, Satan's very own PR girl, pulls off the ultimate publicity stunt in getting herself engaged to a Scottish laird. What dooes it matter that Fraser McConnald has worn the same pair of Converse trainers for the last three years and that his castle is a pile of rubble with one calor gas heater – she'll have a title! Gentle, decent Fraser is clearly ignorant of her wiles, and Mel and Fran, still smarting from the memory of all the mean things Amanda put them through in their days at Portmount Comprehensive, set out to sabotage this mismatch of the century. So between fighting off the attentions of a love-crazed accountant, keeping Fran's deadly manoeuvres with the opposite sex under control and trying to win her own war of love with the elusive but gorgeous Alex, Mel finds herself attending a wild Scottish stag night, a hen night from hell, and preparing for a wedding that's everything you'd wish on your worst enemy.
Order of Books » Authors » Order of Jenny Colgan Books