Order of Michael Connelly Books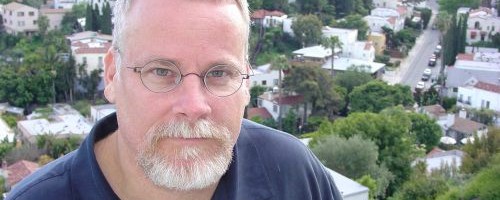 American author Michael Connelly is famous for his detective novels starring Harry Bosch. The popular series of books features LAPD detective Harry Bosch solving many mysteries and crimes.
Connelly has also written books featuring other characters, as well as various standalone novels. Connelly's list of books, separated by character, is below.
As the majority of Connelly books all take place within the same universe and have overlapping characters, they are advised you read them in that order. Due to that we have created the "Order of Bosch Universe Books" right at the top of this list then broken it down by character below that:
Publication Order of Bosch Universe Books
Publication Order of Harry Bosch Books
Publication Order of Harry Bosch Short Stories/Novellas
Publication Order of Mickey Haller Books
Publication Order of Renée Ballard Books
Publication Order of Jack McEvoy Books
Publication Order of Terry McCaleb Books
Publication Order of Standalone Novels
Publication Order of Short Stories/Novellas
Publication Order of Short Story Collections
Publication Order of Children's Books
Publication Order of Non-Fiction Books
Publication Order of Anthologies
If You Like Michael Connelly Books, You'll Love…
Michael Connelly Synopses: Void Moon is a standalone novel by Michael Connelly. In Los Angeles, Cassie Black is another beautiful woman in a Porsche: except Cassie just did six years behind bars and still has "outlaw juice" flowing through her. Now Cassie is going back to her old job, taking down a money man in Vegas. But the perfect heist ends up not being so perfect, and suddenly Cassie is on the run – with a near-psychotic Vegas "fixer" killing everyone who knew about the job. Between Cassie and the man hunting her are a few last secrets: such as who actually set up the job, why Cassie had to take the change, and how, in the end, it might all be a matter of the moon…
Chasing the Dime by Michael Connelly is a standalone title. Henry Price has a whole new life, which includes new digs, a new telephone, and new telephone number. But when he first checks his messages, he realizes someone had the number before him. The messages on his line are for a woman named Lilly, and she is in danger. Price is inexorably drawn into Lilly's world, and it's unlike any world he's ever known. It is a world of escort services, websites, sex, and secret identities. Price tumbles through a hole, giving up the order in his life for a frantic race to save the life of a woman he has never met. Price's computer skills allow him to learn about Lilly's last days with some accuracy. But every step into Lilly's past takes Price deeper into a web of inescapable intricacy – and a decision that could cost him everything he owns and holds dear.
Blood Work is the first Terry McCaleb novel by Michael Connelly. When Graciella Rivers steps onto his boat, ex-FBI agent Terry McCaleb has no idea he's about to come out of retirement. He's only recently had a heart transplant and is avoiding stress at all costs. But when Graciella tells him the way her sister, Gloria, was murdered, Terry realizes he has no choice. Now the man with the new heart vows to take down a predator without a soul. For Gloria's killer shatters every rule that McCaleb ever learned in his years with the FBI – as McCaleb gets no more second chances at life… and only one shot at the truth.
Order of Books » Authors » Order of Michael Connelly Books
2 Responses to "Order of Michael Connelly Books"