Order of Harlan Coben Books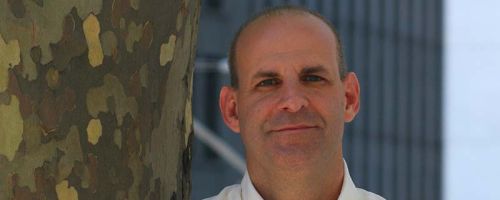 Harlan Coben is an American author of mystery and thriller novels. He is a rather unique author in the sense that he focuses strongly on both standalone novels and a series of novels starring a recurring character. He writes the Myron Bolitar (for adults) and Mickey Bolitar series (for young adults). The American author's novels are famous for their plot twists, and always keep you guessing. Not the type of book you want to start an hour before bedtime!
Harlan Coben made his debut as a published author in 1990 with the standalone novel Play Dead. Below is a list of all Harlan Coben novels in publication order:
Publication Order of Myron Bolitar Books
Publication Order of Mickey Bolitar Books
Publication Order of Windsor Horne Lockwood III Books
Publication Order of Wilde Books
Publication Order of Standalone Novels
Publication Order of Short Stories/Novellas
Publication Order of Picture Books
Publication Order of Malice Domestic Books
Publication Order of Anthologies
Note: The Best American Mystery Stories 2011 is collaborated on with series editor Otto Penzler.
If You Like Harlan Coben Books, You'll Love…
Harlan Coben Synopses: Play Dead is a standalone title by Harlan Coben, and is the author's debut novel. Although supermodel Laura Ayars and Celtics star David Baskin said "I do," tragedy struck as soon as they tied the knot. David went swimming during their honeymoon on Australia's Great Barrier Reef, but he never came back.
Laura is grieving and widowed, and she has a million questions but no answers. While a rookie phenom makes his spectacular debut on the court at Boston Garden, her search for the truth will lead her into a web of lies and deceit that spans thirty years…
Miracle Cure by Harlan Coben is a standalone novel. They rank among the most telegenic couples in the nation: beloved television journalist Sara Lowell and Michael Silverman, the hottest basketball player in New York. They are connected to the highest ranks of the political, medical, and sports worlds through their social and family ties, which will entangle them in one of the most contentious and deadly issues of our time.
A doctor has made it his life's work to eradicate a disease that causes division and devastation in a clinic on the Upper West Side of Manhattan. His patients are getting better one by one. They are being targeted by a serial killer one at a time. Michael has also been diagnosed with this disease. There is only one way to recover, but numerous ways to die…
I Will Find You is a standalone novel by Harlan Coben. David Burroughs was once a devoted father to his three-year-old son Matthew, living the life of a dream just a short drive away from the working-class suburb where he and his wife, Cheryl, first fell in love. That is, until one fateful night, when David awoke to find that Matthew had been killed while David was sleeping just down the hall.
David was wrongly accused of the murder and was found guilty a half-decade later. He was sentenced to life in a maximum-security prison, a fate he was unable to fight because of his grief and guilt. Without him, the world has moved on. Then, Rachel, Cheryl's younger sister, makes an unexpected appearance during visiting hours with an odd photograph. A boy with an eerie resemblance to David's son is barely visible in the background of a vacation photo that she shared with a friend of hers of a busy amusement park. David simply knows, despite the fact that it cannot be: Matthew had not been murdered.
David decides to make a terrifying escape because he wants to do the unthinkable: save his son, clear his name, and learn the truth about what happened. But with the FBI following David's every move and risking his life, can David elude capture long enough to reveal the shocking truth?
Order of Books » Authors » Order of Harlan Coben Books
4 Responses to "Order of Harlan Coben Books"