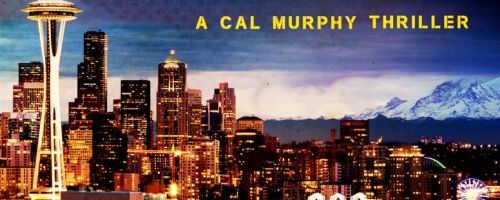 Cal Murphy is the protagonist in a series of thriller novels by American novelist R.J. Patterson. Cal Murphy works as a journalist, starting out in rural Idaho. But his work is far from mundane as you might expect from a smalltown paper, as it soon includes investigating murders…
R.J. Patterson began his Cal Murphy series in 2012 with the novel Dead Shot. The series is currently ongoing. Below is a list of R.J. Patterson's Cal Murphy books in order of when they were first released (which is the same as their chronological order):
Publication Order of Cal Murphy Books
| | | |
| --- | --- | --- |
| Dead Shot | (2012) | |
| Dead Line | (2012) | |
| Better Off Dead | (2013) | |
| Dead in the Water | (2014) | |
| Dead Man's Curve | (2014) | |
| Dead and Gone | (2015) | |
| Dead Wrong | (2015) | |
| Dead Man's Land | (2015) | |
| Dead Drop | (2016) | |
| Dead to Rights | (2016) | |
| Dead End | (2017) | |
Note: The novels were originally written as by Jack Patterson, but future editions will list the author as R.J. Patterson.
If You Like Cal Murphy Books, You'll Love…
Cal Murphy Synopsis: Cross Hairs by R.J. Patterson (aka Jack Patterson) is the first Cal Murphy thriller. Working as a journalist at a small weekly paper in rural Idaho, Cal Murphy begins losing his big city dreams of writing for a metro paper before his passion is reignited after three high school star athletes are found dead in a 24-hour period. As he and fellow photographer Kelly Mendoza attempt to make sense of bizarre circumstances that led to the teens' deaths, Cal makes a chilling discovery, uncovering a vast conspiracy that grows darker with every twist and turn. With a mastermind determined to silence Cal and Kelly for good, the young reporters ultimately must decide if their lives are worth the risk to reveal the truth.