Order of Andrew E. Stoner Books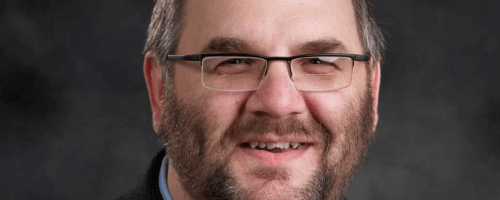 Andrew E. Stoner (1964-2022) was an American author of non-fiction books. Dr. Andrew Stoner was a journalist, PR officer/director, professor as well as an author. He was an associate professor (Communications Studies) at California State University, Sacramento at the time of his passing. Topics he covered in his books included media, politics, history, true crime, and pop culture. His book Betty White: A Century of Love and Laughs won the Silver Medal Benjamin Franklin Digital Award from the IBPA.
Andrew E. Stoner made his debut as an author in 2006 with Legacy of a Governor. Below is a list of Andrew E. Stoner's books in order of when they were originally published:
Publication Order of Non-Fiction Books
| | | |
| --- | --- | --- |
| Legacy of a Governor | (2006) | |
| Notorious 92 | (2007) | |
| 70's TV Trivia | (2010) | |
| Wicked Indianapolis | (2011) | |
| Cobra Killer | (2012) | |
| Betty White: The First 90 Years | (2012) | |
| Campaign Crossroads | (2017) | |
| The Journalist of Castro Street | (2019) | |
| Courthouse Chaos | (2020) | |
| Wanted in Indiana | (2021) | |
| Dear Abby, I'm Gay | (2021) | |
| Fear, Hate, and Victimhood | (2022) | |
If You Like Andrew E. Stoner Books, You'll Love…
Jim Colucci
Christopher Styler
Beverly Gray
Andrew E. Stoner Synopses: When Donald Trump declared his intention to run for president in 2015, a number of political leaders, historians, and journalists attempted to draw parallels between his campaign and that of Governor George Wallace. Like Trump, Wallace ran four presidential campaigns between 1964 and 1976, using resentment, nationalism, and anger-based rhetoric to win over the majority of white voters in America. However isolated by close to 50 years, the missions of both Wallace and Trump broke new justification for political partisanship and disruptiveness.
Fear, Hate, and Victimhood: How George Wallace Wrote the Donald Trump Playbook by Andrew E. Stoner examines the two candidates, their campaigns, speeches, activities, and media coverage of them through the lens of demagogic rhetoric. Stoner argues that Wallace may have been a prelude to the more successful Trump campaign, despite previous research arguing that conventional politics prevailed. Stoner looks at how political concepts like "in-group" and "out-group" mentalities work, how anti-establishment sentiments permeate a lot of the debated rhetoric, and how a leader who is praised for "telling it like it is" often speaks in a victimizing way. He also looks at how political spectacle played a role in each candidate's campaigns and how difficult it was for the media to respond to or even document demagogic rhetoric.
In the end, Stoner argues that the Trump administration can be viewed as an actualized version of the Wallace administration that never existed. Even though there are many differences, the demagogic positions that both men take serve as a framework for analyzing these times and may also serve as a useful warning about what might happen in today's highly digitized information society.
Dear Abby, I'm Gay: Newspaper Advice Columnists and Homosexuality in America is a non-fiction book by Andrew E. Stoner. What role did advice columnists in American newspapers play in shaping attitudes toward LGBTQ people in the 20th century? They fulfilled the curiosity of their audience while also providing guidance. Additionally, they frequently introduced homosexuality for the first time outside of newspaper crime blotters. The columns are read by over 100 million people on a regular basis. Between the 1930s and 2000, this book examines some of the most well-known and widely read newspaper columns, such as Ann Landers' Dear Abby, Helen Help Us!, Dear Meg, The Worry Clinic, Dr. Joyce Brothers, Ask Beth, and Savage LoveIt investigates the function of these columns and how they influenced public opinion regarding the place of LGBTQ Americans. These columns not only provide us with a framework for how straight Americans understood their homosexual comrades, but they also demonstrate how attitudes and feelings continued to change.
Order of Books » Authors » Order of Andrew E. Stoner Books