Order Of Anna Carey Books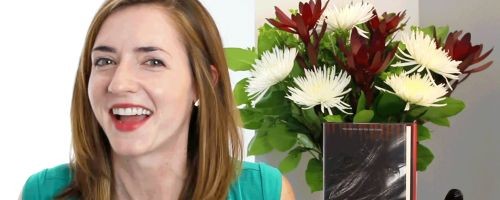 Anna Carey, resides in Los Angeles a graduate of New York University having studied creative writing and has an MFA in Fiction from Brooklyn College. Anna has had a variety of jobs from gift wrapper, nanny, face painter, children's book editor, sofa salesperson and even a horrible cocktail waitress. She can be found writing, reading and telling only moderately interesting stories about her dog.
Anna is the author of The Eve Trilogy and the Blackbird series, which was released September 16, 2014. She likes miniatures, subway generated wind, flea markets, chalkboard silhouettes, dance-offs, arnold palmers, Chinese finger traps, and top-of-your-lungs car singing. She dislikes pennies, paper receipts, and tunafish.
Publication Order of Blackbird Duology Books
Publication Order of Eve Books
Publication Order of Sloane Sisters Books
Publication Order of This Is Not The Jess Show Books
Publication Order of Standalone Novels
Publication Order of Picture Books
Publication Order of Little Green Pea Books
If You Like Anna Carey, You'll Love…
Anna Carey
Kiera Cass
Lauren Kate
Anna Carey Synopsis:Deadfall, the sequel to Blackbird is an adrenaline laced story of a girl who is desperate to escape her terrifying and mysterious attackers. Imagine, a week ago you woke up in Los Angeles with no memory of who you are and the only thing you knew was there were people trying to kill you. You put your trust in Ben but yet he went and betrayed you and broke your heart. Having escaped to New York City with a boy named Rafe who says he remembers you from the past, the two of you are not safe. The same people who are after you are tailing Rafe as well. As the chase heats up, your memory starts to return, but your past cannot save you from the terrifying circumstances of your present, or from the fact that one wrong move could end this game forever.
Order of Books » Authors »