Order of Barbara Ross Books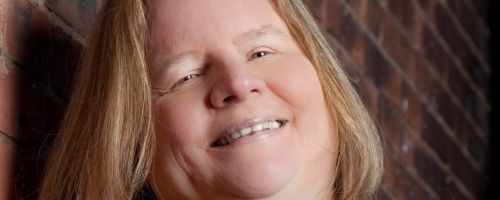 Barbara Ross is an American author of cozy mystery novels. She writes the Maine Clambake Mysteries series. Barbara and her husband own the former Seafarer Inn at the head of the harbor in Boothbay Harbor, Maine. From her perch on the Seafarer's wide front porch, Barbara's had a chance to observe the quirks of life in a small resort town, along with the stunning harbour views. Prior to running the inn, Barbara was a co-founder and Chief Operating Officer of two successful start-ups in educational technology. Barbara and her husband split their time between Boothbay and Somerville, Massachusetts.
Barbara Ross made her debut as a published author in 2010 with the novel The Death of an Ambitious Woman. Below is a list of Barbara Ross' books in order of when they were first released:
Publication Order of Maine Clambake Mystery Books
Publication Order of Chief Ruth Murphy Mystery Books
Publication Order of Jane Darrowfield Books
Publication Order of Short Story Collections
Publication Order of Lucy Stone Books
(with Leslie Meier, Lee Hollis, Peggy Ehrhart)
Publication Order of Standalone Novels
Publication Order of Short Stories/Novellas
Publication Order of Anthologies
Notes: Eggnog Murder also has stories by Lee Hollis and Leslie Meier. Edgar Allan Cozy also has stories by Sheila Connolly, Sherry Harris, Sadie Hartwell and Edith Maxwell.
If You Like Barbara Ross Books, You'll Love…
Barbara Ross Synopsis: In The Death of an Ambitious Woman by Barbars Ross, the murder of one ambitious woman forces another to decide what price she is willing to pay for success. It's the first warm day of spring, and Acting Police Chief Ruth Murphy is in a terrific mood. She's just made the final cut in the selection process for permanent chief of police in New Derby, a large, economically divided suburb of Boston. Then Tracey Kendall, a prominent New Derby businesswoman, slams her luxury SUV into a scenic New England stone wall. Because Tracey was talking on her cell phone with her young son seconds before impact, obvious causes like heart attack, falling asleep and suicide are ruled out. When the handsome mechanic who worked on Tracey Kendall's car disappears, a world of suspects opens up, including Tracey's unfaithful artist husband, her greedy business partner, a jealous best friend and the husband's desperate art dealer. The very public search for the mechanic and the prominence of the people being interviewed inflames the already troubled relationship between Ruth and her District Attorney. They share a secret from their past so dangerous that Ruth imagines them in a macabre dance, each with a pistol aimed at the other's head. As the D. A. escalates his campaign against her appointment and withholds resources from the investigation, Ruth is forced to decide – is finding the truth worth losing the job of her dreams? Barbara Ross is the mother of two children and lives with her husband in Somerville, Massachusetts. Like her character, Chief Ruth Murphy, she knows something about the stresses of being the boss.
Order of Books » Authors » Order of Barbara Ross Books