Order of Benedict Jacka Books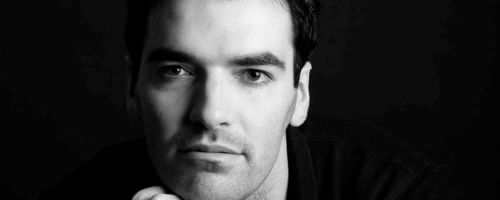 Benedict Jacka is a English author of fantasy novels. He writes the Alex Verus series. After attending City of London School, Benedict earned his Bachelor's degree from Cambridge University. Since that, he has lived in China, and worked as a civil servant, bouncer and teacher. He then returned to London in order to take up law.
Benedict Jacka began his career as a novelist in 2005 with To Be a Ninja (later re-published as The Beginning). Below is a list of Benedict Jacka's books in order of when they were first published:
Publication Order of Alex Verus Books
| | | |
| --- | --- | --- |
| Fated | (2012) | |
| Cursed | (2012) | |
| Taken | (2012) | |
| Chosen | (2013) | |
| Hidden | (2014) | |
| Veiled | (2015) | |
| Burned | (2016) | |
| Bound | (2017) | |
| Marked | (2018) | |
| Fallen | (2019) | |
| Forged | (2020) | |
| Favours | (2021) | |
| Risen | (2021) | |
| Gardens | (2022) | |
Publication Order of Ninja Books
Note: The Beginning was originally published as To Be a Ninja.
If You Like Benedict Jacka Books, You'll Love…
Benedict Jacka Synopsis: The Beginning by Benedict Jacka is the first book in the Ninja series. Running away from home is usually not a great idea. However, Ignis, Allandra, and Michael have three valid reasons for doing it. First, their father Vargas Havelock is a drug baron; second, he's thoroughly evil; and third, he expects them to join him in the family business before long. Given all that, running away starts to look quite reasonable. But when Ignis and Allandra stage an escape during a holiday in Wales, taking Michael with them, things don't go as planned. Michael gets recaptured, and Ignis and Allandra nearly drown. When they wake up, they find they've been taken to a secret valley deep in the forest. A school is hidden there, built into the treetops, and it's filled with children studying to be ninjas. This is Rokkaku, and now it's their home. And so Ignis and Allandra's new life begins. The ninjutsu training is hard, but the friends they find make up for it. Outside Rokkaku, though, Vargas is still searching for them. Sooner or later, Ignis and Allandra are going to have to face their father again …and their brother too.
Order of Books » Authors » Order of Benedict Jacka Books