Order of Catherine Bruns Books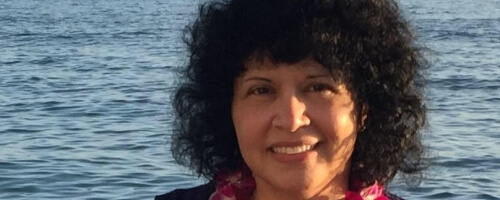 Catherine Bruns is an American author best known for her Carrie Jorgenson Culinary Mystery series, Cindy York Real Estate Mystery series, and The Cookies and Chance Mystery series of books.
Bruns holds a BA in English and Performing Arts that has served her well in her career. She has worked in the past as a newspaper reporter and a press release writer before getting into writing books. She lives in upstate New York with her husband and their three sons as well as a horde of pets. In addition to writing, Bruns also enjoys traveling and reading a good book.
Publication Order of Aloha Lagoon Mysteries Books
(by Leslie Langtry)
Publication Order of Cookies & Chance Mysteries Books
Publication Order of Cindy York Books
Publication Order of High Heels Mysteries Books
(with Gemma Halliday, Kelly Rey)
Publication Order of Italian Chef Mysteries Books
Publication Order of Maple Syrup Mysteries Books
If You Like Catherine Bruns Books, You'll Love…
Tastes Like Murder is the first book in the Cookies & Chance Mysteries. The book sees Sally Muccio divorced and returning to her hometown to start a novely cookie shop. The shop is going to specialize in original fortune cookies that can foreshadow that to come. Sally wishes she had one when her ex-husband's mistress turns up dead on her porch and she is the top suspect. Sal doesn't have anyone she can count on except for herself and she has to work hard to save her reputation, her business and even her life.
The first book in the Cindy York real estate series is called Killer Transaction. The book follows Cindy as a struggling real estate agent. She is having trouble getting home listings that were promised to her because of a deceitful co-worker named Cindy and she's just about had it with her. Well, someone else has too as Cindy finds her co-worker dead and she is the prime suspect. Cindy is convinced that someone is trying to frame her and begins her own investigation to clear her name and figure out who is responsible for the murder.
Order of Books » Authors » Order of Catherine Bruns Books