Order of Charlene Hartnady Books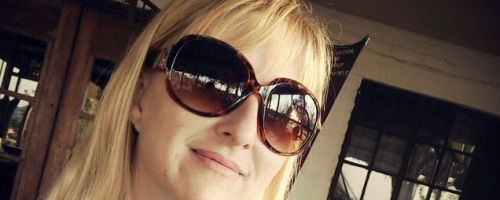 Charlene Hartnady is an author of paranormal romance novels. She writes the Chosen, Program, Bride Hunt, Earth Dragons, and other series. She is a USA Today bestselling author. Charlene likes to write bite stories her readers can sink their teeth into. She spends her spare time typing away on her computer – frantically – completely lost in her own world that she's created. Charlene lives on an acre of land with her husband, three children, and menagerie of pets.
Charlene Hartnady made her debut as a published novelist in 2014 with the novel Omega, beginning her Omega series. Below is a list of Charlene Hartnady's books in order of when they were first released:
Publication Order of Demon Chaser Books
Publication Order of The Chosen Books
Publication Order of The Program Books
Publication Order of The Bride Hunt Books
Publication Order of Shifter Night Books
Publication Order of The Feral Books
Publication Order of Water Dragons Books
Publication Order of Earth Dragons Books
Publication Order of The Dragon Demigods Books
Publication Order of Short Stories/Novellas
If You Like Charlene Hartnady Books, You'll Love…
Milly Taiden
Laurann Dohner
Candace Ayres
Charlene Hartnady Synopsis: Dragon Guard by Charlene Hartnady is the first book in the Earth Dragons series. When Mountain catches the human he's been tracking, his excitement instantly turns inoto shock. She's not who he expected. Not even close. She's not even one of the females taking part in the hunt. This female is something else entirely. He needs to get her back to his lair for questioning. His people will be interested in all she has to say. At least, that would be the logical, responsible thing to do. Only, he's not feeling particularly logical at the moment. Not when looking into her blue eyes, or taking in her curvy body. Nope! Screw being responsible! He's going to try and win her. The only problem is, this particular female isn't looking for a mate. His superiors may take issue with his choice, but he doesn't care – he's going for it!
Order of Books » Authors » Order of Charlene Hartnady Books