Order of Christina Bauer Books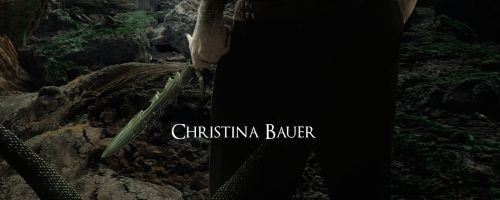 Christina Bauer, graduated with BA'S in Television, Radio and Film Production as well as English from Syracuse University's Newhouse School. She lives in Newton, Massachusetts with her husband, son and Rudy their golden retriever. She is a confessed girl geek, she loves fantasy worlds full of action, romance adventure and of course kick-ass female champion.
Publication Order of Angelbound Books
Publication Order of Angelbound Offspring Books
Publication Order of Beholder Books
Publication Order of Fairy Tales Of The Magicorum Books
Publication Order of Dimension Drift Books
Publication Order of Standalone Novels
Publication Order of Omnibus Books
If You Like Christina Bauer, You'll Love…
Belinda Bauer
Aileen Erin
Sydney Bauer
Christina Bauer Synopsis: In Maxon, twenty-two years old now but Prince Maxon is still haunted by his abduction as a boy and his time of being tortured in Hell. To deal with all this, no long term relationships, no combat he chooses instead to spent his time seducing women and killing demons shouldn't be a problem right? Wrong. When called to the battlefield for what seems to be an easy take down of a nutty thrax soldier, Maxon gets a close encounter with Lianna and it's love at first fight. She kisses like sin and kicks ass like an angel but she also has a dark history. Will Maxon overcome his past or lose the one woman that could make life all the more worth living.
Order of Books » Authors » Order of Christina Bauer Books