Order of Ciara St. James Books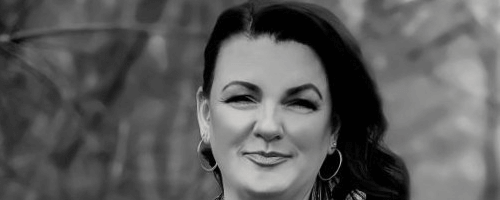 Ciara St. James is an author of erotic romance novels. She writes the Dublin Falls' Archangel's Warriors MC, Hunters Creek Archangel's Warriors MC, Tenillo Guardians AIMC, and other series. Ciara has always dreamed of being an author, and finally left her job as a nurse to pursue her dream. Her books are full of romance, suspense, danger, and also vigilante justice.
Ciara St. James made her debut as a novelist in 2020 with Terror's Temptress. Below is a list of Ciara St. James' books in order of when they were originally released:
Publication Order of Covenant of Ascent: O'Sheerans Books
Publication Order of Dark Patriots Books
Publication Order of Dublin Falls' Archangel's Warriors MC Books
Publication Order of Hunters Creek Archangel's Warriors MC Books
Publication Order of Iron Punishers MC Books
Publication Order of Pagan Souls of Cherokee MC Books
Publication Order of Tenillo Guardians AIMC Books
If You Like Ciara St. James Books, You'll Love…
Cee Bowerman
L. Wilder
Mary Kennedy
Ciara St. James Synopsis: Darragh's Dilemma by Ciara St. James is the first book in the Covenant of Ascent: O'Sheerans series. Despite the fact that the O'Sheerans are not what most people would expect from a mobster family, they have no problem making those who threaten those they love and protect disappear when it matters. They are still the largest Irish mobster family in the United States, despite the fact that their outspoken rivalry has been subdued.
As the eldest of three brothers, Darragh assumed leadership of the family business a few years ago. He's faced a lot of difficulties, but the biggest one that seems to keep bugging him the most is starting his own family. They don't marry for money, territory, or alliances in his family; they marry for love. He won't accept anything less. This means that he won't get married at all if he doesn't find his soul mate.
He had no idea that one day his soulmate would come into his office and ask for assistance. She wants to eliminate a terrible pornography organization that preys on girls under the age of 18. She will do anything to get their assistance. Darrragh won't say no, and he will do everything in his power to make her his before this ends.
Ashlynn doesn't know what else to do and can't believe she's going to the Irish mob to get help. She needs to put an end to this before it's too late because the police aren't helping. The O'Sheerans are well-known to everyone, as is their reputation. She quickly becomes entangled in Darragh's world. one that was rife with wealth, excess, enemies, enmity, and other things. She discovers, however, that they are primarily concerned with loving and protecting their own, much like many families.
Darraghad and Ashlynn have traveled a bumpy road together. They will encounter numerous obstacles. However, in the end, she will become Darragh's Dilemma for the rest of her life.
Come meet the O'Sheerans and learn about the Irish mobster family that puts love above all else, even if it means killing.
Undertaker's Resurrection is the first book in the Dark Patriots series by Ciara St. James. Undertaker has been absent for five long years. He is thought to be dead. In fact, he has been putting his life in danger to eliminate scum. He has no idea who he is and loses his memory at first. But once he gets it back, he stays on course. The time has come, and he can finally go home to his friends and family. Only he is aware that his deception will result in severe consequences.
He feels hurt and has a difficult road to forgiveness, but he is not giving up. He only wants to get back to his home and run his business with his friends at this point. However, his past as the Undertaker makes it difficult for him to leave. He can't turn down an old friend's request for assistance. To a fellow SEAL, not. He is willing to return to hell in order to restore peace to his friend and his wife.
He thought he would be a mentor, but he ended up having to go back undercover. This time, however, he won't go alone.
Sloan is a tough former Marine who is passionate about her work. She is accustomed to danger and is prepared to do anything. She loses her composure when confronted with a boss she never met again. Fortunately, he feels the same way. Only they can make this work, especially considering that her past appears to make her the ideal partner for Undertaker's new mission. He replies no. She maintains. In the end, they risked both their lives to save lives, assist a friend, and improve the world. Come see how Sloan and Undertaker's lives are transformed by Undertaker's resurrection.
Order of Books » Authors » Order of Ciara St. James Books