Order of Cindy Pon Books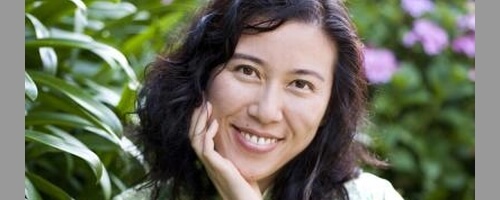 Cindy Pon is an author and brush artist. She is known for writing Want, the first book in the Want series, and Serpentine which is the first book in the series of the same name. She also penned the Kingdom of Xia (Phoenix) series.
Her book The Silver Phoenix was named one of the Top Ten Fantasy and Science Fiction Books for Youth by the American Library Association's Booklist, and one of 2009′s best Fantasy, Science Fiction and Horror by VOYA. In addition to her writing, Pon is also the co-founder of Diversity in YA with Malinda Lo and on the advisory board of We Need Diverse Books.
Publication Order of Kingdom of Xia (Phoenix) Books
Publication Order of Serpentine Books
Publication Order of Want Books
If You Like Cindy Pon Books, You'll Love…
Want features Jason Zhou who lives in a divided society where the elite are allowed to buy longer lives with their wealth. The rich have special suits that protect them and extend their lives. The people who can't afford the suits end up suffering illnesses and dying early. Zhou sees his mother died as a result of this inequality and makes it his missing to change things. He receives help from his friends and infiltrates the lives of the wealthy with hopes of destroying the Jin Corporation from within. As Zhou gets deeper into this world, his plans become muddled as he starts to fall for the Jin Corporation CEO's daughter. He'll need to find a way to save this city without compromising who he is or his beliefs.
The Silver Phoenix series starts with a book of the same name. The book stars Ai Ling who can see into other people's minds and reach into their spirits. She has no idea why this power has awakened in her, but it seems to be growing and leads her on an epic journey. Along the way, she'll meet up with Chen Young who is on a quest of his own and when the two meet up they find a strong connection. As they head towards destiny, they'll need to work together – and stay together – if they want to get through this.
Order of Books » Authors » Order of Cindy Pon Books