Order of C.J. Duggan Books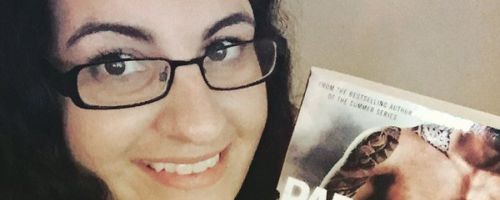 C.J. Duggan is an Australian author of New Adult romance novels. She writes the Summer series. When she isn't writing novels about boys to swoon over and 90's pop culture, C.J. is likely to be working on her Victorian Era home or trying to get a quote from her travel agent in order to escape. She lives in a rural border town in New South Wales, Australia.
C.J. Duggan made her debut as a published author in December 2012 with her novel The Boys of Summer. She is an internationally number one bestselling author. Below is a list of C.J. Duggan's books in order of when they were originally released:
Publication Order of Summer Books
Chronological Order of Summer Books
Publication Order of Paradise Books
Publication Order of Heart of the City Books
If You Like C.J. Duggan Books, You'll Love…
Jessica Roberts
Erin Downing
Stacy Finz
C.J. Duggan Synopsis: The Boys of Summer is the first book in the Summer series from debutante novelist C.J. Duggan. "Onslow Boys…" the nickname fits. Every single time they entered the Onslow Hotel after a hard week's work, their laughter was loud and genuine as they settled onto their bar stools. Tess peeked through the restaurant partition, a flimsy divider between my world and theirs. She couldn't help but smile whenever she saw them, and in particular, Toby Morrison. Quiet seventeen-year-old Tess doesn't relish the thought of a summertime job. She wants nothing more than to forget the past haunts of high school and have fun with her best friends before the dreaded Year Twelve begins. To Tess, summer is when everything happens: riding bikes down to the lake, watching the fireworks at the Onslow Show and water bomb fights at the sweltering Sunday markets. How did she let her friends talk her into getting a job? After first-shift disasters, rude, wealthy tourists and a taunting ex-boyfriend, Tess is convinced nothing good can come of working her summer away. However, Tess finds unlikely allies in a group of locals dubbed The Onslow Boys, who are old enough to drive, consume alcohol and not worry about curfews. Tess' summer of working expands her world with a series of first times with new friends, forbidden love and heartbreaking chaos. It will be a summer she will never forget. The novel contains sexual references, and occasional coarse language.
Order of Books » Authors » Order of C.J. Duggan Books