Order of Cornell Woolrich Books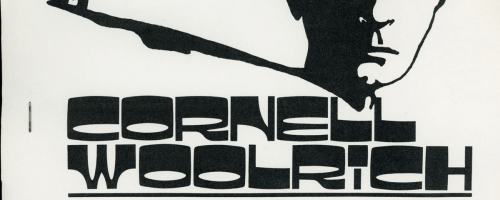 Cornell Woolrich was an American author and short story writer. He made his debut in 1926 with the release of his first book, Cover Charge.
The name Cornell Woolrich was the author's birth name, but he also wrote under the pen names of William Irish and George Hopley. Woolrich was born in New York City and Mexico as a youth before attending New York's Columbia University. He didn't graduate as he had his first novel published while he was still in school. Cornell worked in Los Angeles as a screenwriter. He also had books turned into movies. Woolrich ended up passing away in 1968. He ended up bequeathing his estate of $850,000 to Columbia University in order for it to be used as scholarship money for writing students.
Publication Order of Standalone Novels
Publication Order of Short Stories/Novellas
Publication Order of Collections
Publication Order of Anthologies
If You Like Cornell Woolrich Books, You'll Love…
I Married a Dead Man begins as a pregnant Helen Georgesson flees her abusive relationship and gets on a train looking for a new life. She ends up meeting a woman named Patrice Hazzard who is also pregnant. Sadly, the train crashes which costs Patrice her life and that of her husband. When Helen wakes up in the hospital she is mistaken for Patrice Hazzard and doesn't correct them. Patrice's new family had never met her and they end up taking her in. However, Helen's ex-lover is not done with her and has plans to get his revenge.
Cover Charge was the debut novel from Cornell Woolrich and it was published when he was just twenty-two years old. The book was heavily influenced by F. Scott Fitzgerald and was written during the Jazz Age. The story is skillfully written, especially for a debut. The book follows the loves and lives of a group of young people as they work through their lives.
Order of Books » Authors »