Order of Dean Ing Books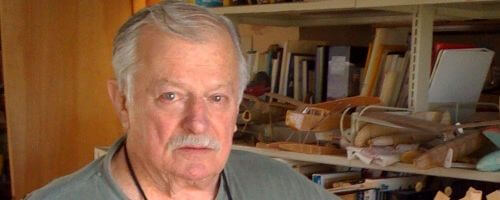 Dean Ing is an American author of science fiction and techno-thriller novels. Aside from being a novelist, Dean served in the U.S. Air Force, and worked as an aerospace engineer and as a university professor. He has been writing professionally since 1977. Dean lives with wife in Oregon.
Dean Ing made his debut as a published novelist in 1979 with the novel Soft Targets. Below is a list of Dean Ing's books in order of when they were first released:
Publication Order of Quantrill Books
Publication Order of Kyle Corbett/Aerospace Systems Books
Publication Order of Man-Kzin Books
Publication Order of Standalone Novels
Publication Order of Short Story Collections
Publication Order of Dan Ing Non-Fiction Books
Publication Order of Anthologies
Notes: The novels Eternity, Home, Sweet Home 2010 A.D., The Other Time, Trojan Orbit and Deathwish World were co-authored by Mack Reynolds.
Mutual Assured Survival was written with Jerry Pournelle. The Future of Flight was co-authored by Leik Myrabo.
If You Like Dean Ing Books, You'll Love…
Dean Ing Synopses: Cathouse by Dean Ing is a novel in the multi-author Man-Kzin series. Carroll Locklear was stranded on a planet with Kzinti. He hadn't planned it that way; what sane human would want to be trapped cheek by furry jowl with a bunch of homicidal bearcats? But when he was taken prisoner, somehow the subject of Locklear's likes and dislikes never came up, and now he finds himself stranded on a planet of prehistoric Kzinti. To survive he must find common cause, if not with the males then with the females of that antique species.
Butcher Bird is a standalone title by Dean Ing. Learning of the existence of a strange hunter-killer aircraft that strikes down men in the Middle East before moving to the Western Hemisphere, a U.S. intelligence team must discover who is in control of it before it finds itself the next target.
Order of Books » Authors » Order of Dean Ing Books