Order of Debbie Behan Books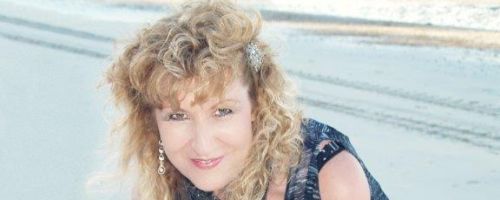 Debbie Behan is an Australian author of fantasy, women's, YA and children's fiction novels and short stories. She was born in the small town of Tallangatta, Victoria, Australia, which sits between mountain ranges and a body of water that runs all the way to the mountains. Sleeping outside during the summer nights with her siblings and neighbours is what brought her to writing fantasy. Debbie lives in Queensland with her husband, Shaun.
Debbie Behan made her debut as a published novelist in 2012 with the novel Cloud Riders, which later became Cassandra: Goddess of Harmony. Below is a list of Debbie Behan's books in order of when they were originally released:
Publication Order of Magical Cosmic collection Books
Publication Order of Keepers of the Light Books
Publication Order of Standalone Novels
Publication Order of Short Story Collections
Note: The Adventures of Bray and Zac: Magic Portal was re-published as Little Champions of Helios. Cassandra: Goddess of Harmony was also published under the titles of Home Worlds and Cloud Riders.
Debbie Behan Synopsis: In Cassandra: Goddess of Harmony by Debbie Behan, Cassandra Wyatt was born into royalty but disowned and abandoned when her parents discovered she has a dark side, which they were unable to hide. Alone and lost in a desolate county, Cassie finds herself in the hands of Kayden Hunter, the commander of an elite team of universal peacekeepers, known as the Cloud Riders. Friendships are formed, and learning of her unique talents Cassie is asked to join the Cloud Riders. With a romance blossoming, together they travel the heavens on majestic white horses, visiting the Home Worlds of the star systems. Has Cassie discovered her calling? Cassie's loyalty, trust and love are questioned, and her new life suddenly starts to unravel, spiralling out of control. Have the demons of her past finally won? Cassie finds she is left devastated, scared and once again alone!
Order of Books » Authors » Order of Debbie Behan Books