Order of Dennis Lynds Books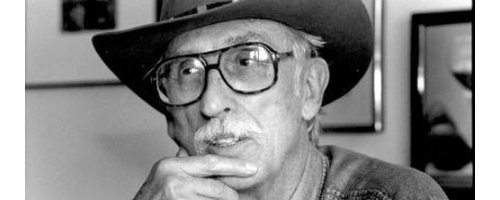 Dennis Lynds was an American author who also wrote books under the names of Michael Collins, Mark Sadler, John Crowe, and William Arden. He was a great mystery writer who won the prestigious Edgar Award from the Mystery Writers of America and also received Lifetime Achievement awards from the Private Eye Writers of America and the MWA.
Lynds grew up in New York City before heading off to fight in World War II where he earned a Bronze Star and a Purple Heart. Upon returning, he studied chemistry and journalism, and worked as a magazine editor in New York before moving to California to focus on his writing. In his life, he wrote over 80 novels and 200 short stories. Lynds passed away in 2005.

Publication Order of Paul Shaw Books
(as Mark Sadler)
Publication Order of Dan Fortune Books
(as Michael Collins)
Publication Order of Kane Jackson Books
(as William Arden)
Publication Order of Buena Costa County Books
(as John Crowe)
Publication Order of Charlie Chan Books
Publication Order of Standalone Novels
Publication Order of Short Stories/Novellas
Publication Order of Short Story Collections
Publication Order of Alfred Hitchcock and The Three Investigators Books
Publication Order of Mack Bolan Books
(with Gayle Lynds, Mel Odom, , Don Pendleton, David Robbins)
Publication Order of Michael Collins Short Stories/Novellas
(as Michael Collins)
Publication Order of Deadly Allies Books
Publication Order of Shadow: The Master of Darkness Books
(with Walter B. Gibson, Maxwell Grant)
Publication Order of Anthologies
If You Like Dennis Lynds Books, You'll Love…
Walk A Black Wind is a popular book in the Dan Fortune mystery series that Lynds wrote. The book takes place in 1970s New York at a time when liberated young women are making it their home. One such woman is Francesca Crawford who is making a nice life for herself there at just twenty years old – until she is murdered. A man twenty five years older than her shows up at Dan Fortune's office and gives him a large sum of money, much more than he usually charges, to find her killer. Fortune agrees to take the case and finds things to be much more complicated than he imagined.
Another good book in that series is called The Silent Scream. Fortune is having some trouble in his love life and to take his mind off it, he agrees to take a case to investigate a blonde woman who frequents a local French restaurant. It's not long after his investigation begins that he is warned to run by one man and threatened by another. This case leads him into a world of violence and treachery that he'll need to figure out.
Order of Books » Authors » Order of Dennis Lynds Books