Order of Douglas Bond Books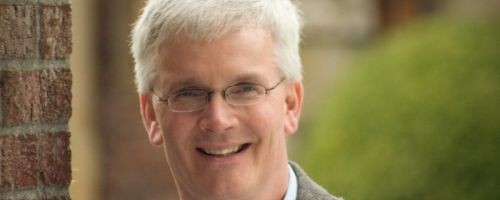 Douglas Bond is an American author of Christian-themed historical fiction, children's and non-fiction books. He earned his Master's degree in Teaching from St. Martin's University, and a Preliminary Certificate in Theology from Moore Theological College. He is a ruling elder in the Presbyterian Church in America and was awarded the regional Teacher Award for teaching young people how to write. He lectures on literature and Church history and leads study tours in Europe. Douglas lives with his wife and six children in Washington State.
Douglas Bond made his debut as a published author in 1999 with Mr. Pipes and Psalms and Hymns of the Reformation. Below is a list of Douglas Bond's books in order of when they were originally released:
Publication Order of Mr. Pipes Books
Publication Order of Crown and Covenant Books
Publication Order of Faith and Freedom Books
Publication Order of John Knox Books
Publication Order of Wycliffe's England Books
Publication Order of Standalone Novels
Publication Order of Picture Books
Publication Order of Fathers and Sons Non-Fiction Books
Publication Order of Non-Fiction Books
Publication Order of A Long Line of Godly Men Profile Books
If You Like Douglas Bond Books, You'll Love…
John Piper
Steven J. Lawson
David C. Downing
Douglas Bond Synopses: Duncan's War by Douglas Bond is the first book in his Crown & Covenant series. Young Duncan M'Kethe is caught in the web of Sir James Turner, the former Covenanter turned military leader of the persecutors. Duncan is torn by his hatred of Turner's Dragoons, who have treated his friends cruelly, and his father's instructions to love them. He must be true to Jesus Christ while attempting to rescue his father from enemy hands.
In Hostage Lands by Douglas Bond, Neil Perkins uncovers a story of treachery and betrayal and learns the differences between ancient paganism and the primal Christian faith practiced in third-century Britain.
Hammer of the Huguenots is a standalone title by Douglas Bond. Philippe must determine where his loyalties lie. Will believing the truth of the gospel bring death or liberation? Full-scale warfare is breaking out as intense religious conflict rages throughout sixteenth-century France. Philippe, a quiet and hardworking shipwright apprentice, is mixed up in the trouble whether he likes it or not. Defying the state church's vicious persecution, Philippe's closest friends have embraced the gospel proclaimed by church Reformers – will Philippe follow?
Order of Books » Authors » Order of Douglas Bond Books