Order of Eric Walters Books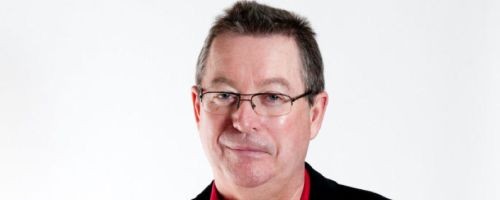 Eric Walters is a Canadian author of children's and young adult novels. He writes the Eric Walters' Basketball Books, Tiger, Camp X and other series. In order to research his upcoming books, Eric will often experience the subject he intends to write about. For instance, he walked 200 kilometres across the Sahara for Just Deserts and climbed Mount Kilimanjaro with his son for Between Heaven and Earth. Eric runs the Creation of Hope organization that provides care for orphans in Kenya. Born and raised in Toronto, Ontario, Eric now resides just next door to Toronto in Mississauga with his wife, Anita, and his dogs. He has three adult children who also live in the area.
Eric Walters made his debut as a published author in 1992 with the novel Stand Your Ground. Below is a list of Eric Walters' books in order of when they were originally released:
Publication Order of War of the Eagles Books
Publication Order of Eric Walters' Basketball Books
Publication Order of Tiger Books
Publication Order of Camp X Books
Publication Order of We All Fall Down Books
Publication Order of Alexandria of Africa Books
Publication Order of Catboy Books
Publication Order of End of Days Books
Publication Order of The Rule of Three Books
Publication Order of Secrets Books
Publication Order of Seven Books
Publication Order of Standalone Novels
Publication Order of Short Stories/Novellas
Publication Order of Picture Books
Publication Order of Chapter Books
Publication Order of Non-Fiction Books
Publication Order of Orca Echoes Books
Notes: Death by Exposure was co-authored by Kevin Spreekmeester. Boot Camp was also written by Jerome Williams and Johnnie Williams, III. Bifocal was written with Deborah Ellis. Just Deserts was co-authored by Ray Zahab. The Taming was co-authored by Teresa Toten. When Elephants Fight was written with Adrian Bradbury.
If You Like Eric Walters Books, You'll Love…
Eric Walters Synopses: In Stand Your Ground by Eric Walters, life was pretty exciting for Jonathan when he lived with his father – a con-artist. But now he has to stay with his grandparents while his dad hides from some angry customers, and life isn't as exciting. It's hard to make friends when you're scamming them. Hard to gain the trust of wary grandparents. And hard to decide whether to leave when the coast is clear – or stand for a new and better life.
In Rebound by Eric Walters, Sean vows that this year will be different: he'll stay out of trouble and make the basketball team, even if it means ditching his old friends. David also needs to make a new start. A serious accident has left him confined to a wheelchair and horribly bitter about how his life has changed. Forced together, the boys learn to like each other, and their friendship may be what they both need to get back in the game.
In Death by Exposure by Eric Walters and Kevin Spreekmeester, a brother and sister find a man entombed in ice in a Rocky Mountain glacier. Apparently he's been there for at least 50 years. Who is he? What's his story? Where did he come from?
Order of Books » Authors » Order of Eric Walters Books