Order of Eric Wilson Books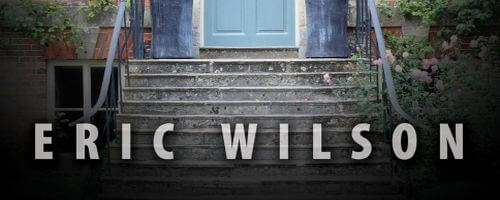 Eric Wilson is an American author best known for writing the Senses series and the By the Numbers series.
Wilson wanted to be a writer from a young age. He was born in California and raised in England, but spent time in Europe as well when his parents delivered Bibles behind the Iron Curtain. His early life with filled with adventure and exotic cultures. He traveled more in that area after high school, but then began college in Los Angeles. There, he would meet his wife.
Publication Order of Aramis Black Mysteries Books
Publication Order of By the Numbers Books
Publication Order of Jerusalem's Undead Trilogy Books
Publication Order of Senses Books
Publication Order of Standalone Novels
Publication Order of Short Stories/Novellas
Publication Order of Non-Fiction Books
If You Like Eric Wilson Books, You'll Love…
The Best of Evil is the first book in the Aramis Black Mystery series. The story follows Aramis who has tattoos on his arms that read "Live by the Sword" and "Die by the Sword", but he's ready for a fresh start. He wants to put his violent past behind him and opens up an espresso shop in Nashville. He sets out to put his memories behind him, but his past isn't finished with him. When a man is shot at his shop, his last dying words were ones that Aramis knew all too well. His path to freedom will demand forgiveness, but along the way he must uncover a conspiracy behind a centuries old mystery.
One Step Away is the first book in the By the Numbers book series. The book sees Bret and Sara Vreeland, a couple that someone has plans for. Their plans will reach into their past and threaten whatever future they may have. One of Sara's patients dies and leaves his fortune to her and her family. The gift is part of an experiment, much like Satan test Job through trials. Now, Satan will test the Vreelands with a six million dollar gift. Can their souls handle it?
Order of Books » Authors »