Order of Gail Carson Levine Books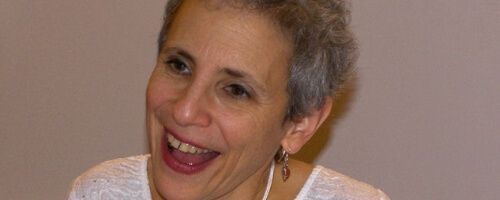 Gail Carson Levine is an American author best known for writing the Newbery Honor winning book and children's classic, Ella Enchanted. She is also the author of Fairest which won a Best Book of the Year for Publishers Weekly and School Library Journal.
Gail grew up in Manhattan and started writing short stories and poems from a young age. She headed to Antioch College in Yellow Springs, Ohio, and then City College of New York where she majored in Philosophy. She would work for the New York State Government after college before deciding to give writing a shot. She took writing classes and joined critique groups, and received numerous rejections before finally getting Ella Enchanted published.
Publication Order of Ella Enchanted Books
Publication Order of The Princess Tales Books
Publication Order of A Tale of Two Castles Books
Publication Order of Standalone Novels
Publication Order of Poetry Collections
Publication Order of Picture Books
Publication Order of Non-Fiction Books
Publication Order of Anthologies
If You Like Gail Carson Levine Books, You'll Love…
Ella Enchanted is the story of Ella of Frell who received a foolish fairy's gift at her birth, the "gift" of obedience. This gift means that she must obey any order, whether it's good for her or not. She would even have to chop her own head off if ordered to, but Ella is not accepting of this fate. Tired of this "gift", Ella goes on a quest to break the curse. A quest that will take her to the world of princes, ogres, giants, wicked stepsisters, and fairy godmothers.
Gail also write A Tale of Two Cities which is the first book in the series of the same name. The story follows Elodie as she arrives in the town of Two Castles and becomes the assistant to a brilliant dragon named Meenore. She works with the dragon to solve mysteries and their latest case involves a plot against the town's shape-shifting ogre. In order to find out who is doing this, Elodies must disguise herself amid a cast of characters that includes a greedy king, a giddy princess, and a handsome cat trainer.
Order of Books » Authors »