Order of Gordon R. Dickson Books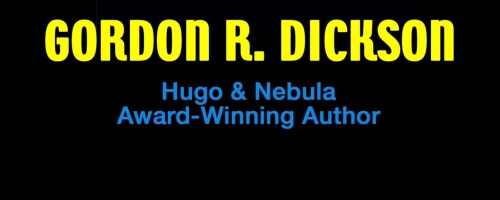 Gordon R. Dickson was a Canadian-American science fiction writer and 2000 Science Fiction and Fantasy Hall of Fame inductee. He is best known as the author of the Childe Cycle, Dragon Knight and Hoka series of books. During his career, he won three Hugo awards and one Nebula award.
Dickson was born in Edmonton, Alberta, Canada and later moved to Minneapolis where he would attend the University of Minnestora. After college, he began writing which started his long and illustrious career. One unique claim to fame for Dickson is that he may be the inventor of the light saber from Star Wars. Dickson described an advanced alien weapon called "the rod" in his novel Wolfling and the description matches up with what we've seen in Star Wars very well. Dickson passed away in 2001 at the age of 77.
Publication Order of Hoka Series (with Poul Anderson) Books
Publication Order of Childe Cycle Books
Publication Order of Under the Sea Books
Publication Order of Dilbia Books
Publication Order of Sea People Books
Publication Order of Dragon and the George Books
Publication Order of Jim Eckert Books
Publication Order of War and Honor Books
Publication Order of Standalone Novels
Publication Order of Collections
Publication Order of Short Stories/Novellas
If You Like Gordon R. Dickson Books, You'll Love…
Dorsai! is the first book in the Childe Cycle series. The book tells of Donal Graeme also known as Dorsai of the Dorsai. He is the final link in a long genetic train and is the ultimate soldier and a great space war strategist. The Dorsai were renowned through the galaxy as the finest soldiers ever born as they were trained from birth to fight and Donal is their leader. Their mission in the Childe Cycle is simple: unify the splintered worlds of Mankind.
The Dragon KNight series starts off with The Dragon and the George. The book follows Jim Eckert, a former human who is now a dragon. While he is turned dragon, Angie, his lover remained human and was taken prisoner by an evil dragon. Jim finds himself with a big problem and must head to the impenetrable Loathly Tower to try and rescue his beloved.
Order of Books » Authors » Order of Gordon R. Dickson Books