Order of Heather Van Fleet Books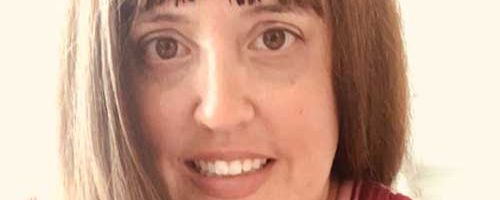 Heather Van Fleet is an author of contemporary romance novels. She writes the Reckless Heart series and the Red Dragon series. She graduated from Black Hawk College. Heather is married with three girls. In her spare time, she reads books on her Kindle and drinks lots of coffee.
Heather Van Fleet made her debut as a published novelist in 2013 with Resisting Fate. Below is a list of Heather Van Fleet's books in order of when they were first released:
Publication Order of Perfect Timing Books
Publication Order of Predetermined Books
Publication Order of Reckless Hearts Books
Publication Order of Red Dragon MC Books
Publication Order of Sunrise Valley Books
(with)
Publication Order of Standalone Novels
If You Like Heather Van Fleet Books, You'll Love…
Heather Van Fleet Synopsis: Resisting Fate is the first novel in the Predetermined series by Heather Van Fleet. Seventeen-year-old Emmy O'Connell is a complete hot mess. Her boyfriend's been sent to a boarding school four states away. Her step-douche is constantly drunk and badgering her. And then there's her mother… The lady is nothing more than a miserable shell of a woman. She's turned off all of her feelings and her ability to be a good mother as well, leaving poor Emmy and her four year old brother Jamie to suffer. Life couldn't get much worse, right? Enter the elusive, cocky, and oh-so-broody Jack Hartman… The jerk cousin of her boyfriend becomes Emmy's worst nightmare… times ten. He's cruel. He's insensitive. But he also has this strange little ability over her – he makes her weak in the knees with the single touch. No matter how miserable or amazing Jack makes her feel, Emmy can't seem to deny him, especially when he takes on the role of her protector – her pseudo-knight in a black leather coat. A knight who also happens to ride in on his black Harley, instead of a white horse… And to make a bad situation worse… Werewolves and teens shouldn't mix! But what can Emmy do when she finds herself thrown head first into the center of it all. Can she handle the supernatural mess her life rapidly becomes or will she fight against the inevitable fate her heart desires?
Order of Books » Authors »