Order of Helen Dore Boylston Books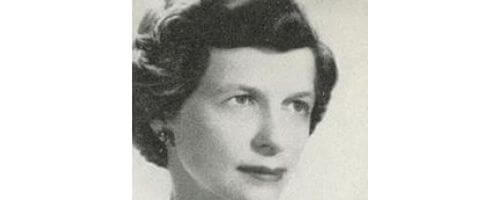 Helen Dore Boylston (1895-1984) was American author of young adult novels and non-fiction books. She wrote the Sue Barton series and the Carol Page series. Helen graduated from the nursing program at Massachusetts General Hospital and sailed off for France to serve in World War I as part of the British Expeditionary Force. She would spend two more years in Europe working as a nurse after the war. She spent the next years of her life working as a nurse, and partying along with her close friend, Rose Wilder Lane (daughter of Laura Ingalls Wilder).
Helen Dore Boylston made her debut as a published author in 1927 with Sister: The War Diary of a Nurse. Her first novel was the 1936 book Sue Barton, Student Nurse. Below is a list of Helen Dore Boylston's books in order of when they were first released:
Publication Order of Sue Barton Books
Publication Order of Carol Page Books
Publication Order of Helen Dore Boylston Non-Fiction Books
Publication Order of U.S. Landmark Non-Fiction Books
Notes: Carol Goes on the Stage is also known as Carol on Broadway. Travels with Zenobia was co-authored by Rose Wilder Lane.
If You Like Helen Dore Boylston Books, You'll Love…
Maud Hart Lovelace
Joan Aiken
Helen Dore Boylston Synopsis: Carol Goes Backstage is the first Carol Page novel by Helen Dore Boylston. Carol, recently coming off holding an audience in a high-school play, and Julia Gregg, a classmate as stage struck as herself, join Phyllis Marlowe's apprentice group in New York. In this setting, Carol beings to discover herself as an actress. Phyllis Marlowe's criticism of her first performance is hard to take, but not half as painful as Mike Horodinsky's brutal verdict. Mike is one member of the apprentice group whom Carol thoroughly dislikes. Their antagonism flames into open warfare when Mike almost succeeds in getting Carol away from the stage altogether. However, when the real test comes, these young students meet it with such ingenuity and perseverance that even Carol and Mike forget their differences in the common bond of the theater.
Order of Books » Authors »