Order of Holly Throsby Books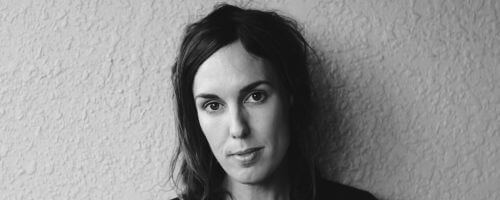 Holly Throsby is an Australian author of contemporary fiction and mystery novels. She is also a musician and songwriter, and has released several albums. Holly is on the council of the animal protection institute Voiceless. She is interested in contemporary literature, psychology and gardening.
Holly Throsby made her debut as a novelist in 2016 with the novel Goodwood. The novel was shortlisted for the Barbara Jefferis Award, an Indie Book Award, two Australian Book Industry Awards, two Sisters in Crime Davitt Awards, and a Ned Kelly Award. Below is a list of Holly Throsby's books in order of when they were originally published:
Publication Order of Standalone Novels
If You Like Holly Throsby Books, You'll Love…
Chloe Hooper
Rosalie Ham
Craig Silvey
Holly Throsby Synopsis: Goodwood is a standalone novel by Holy Throsby. It wasn't just one person who went missing; it was two people. Two very different people. They were there, and then they were gone, as if they vanished into nothingness. After that, in a small town like Goodwood, where we had what Nan called "a high density of acquaintanceship," everything stopped. Or at least that's the way it felt. The normal feeling of things stopped.
Goodwood is a small town where everyone knows everything about everyone. It's a place where it's impossible to keep a secret.
In 1992, when Jean Brown is 17, two terrible things occur. Rosie White, the coolest girl in town, vanishes overnight. One week later, Goodwood's most popular resident, Bart McDonald, sets off on a fishing trip and never returns.
People die in Goodwood, of course, but never like this. They don't just fall off the face of the planet.
As the intensity of speculation about the fates of Rosie and Bart heightens, Jean, who is keeping secrets of her own, and the rest of Goodwood are left reeling.
Order of Books » Authors » Order of Holly Throsby Books