Order of Honey Phillips Books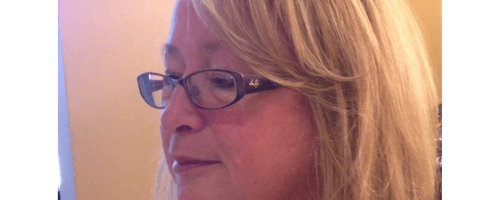 Honey Phillips is an author of science fiction/romance novels. She writes the Alien Abduction, Alien Invasion, Cyborgs on Mars, Exposed to the Elements, and other series. Honey began writing when she was five years old when she wrote and drew her own book. She's gotten better as a writer since then – albeit the same can't be said for her drawing skills. Honey enjoys writing, reading, traveling, cooking, and drinking champagne.
Honey Phillips made her debut as a novelist in 2018 with Anna and the Alien. Below is a list of Honey Phillips' books in order of when they were first published:
Publication Order of Alien Abduction Books
Publication Order of Alien Invasion Books
Publication Order of Blind Date With An Alien Books
Publication Order of Cyborgs On Mars Books
Publication Order of Exposed To The Elements Books
Publication Order of Folsom Planet Blues Books
Publication Order of Horned Holidays Books
Publication Order of Seven Brides For Seven Alien Brothers Books
Publication Order of Sweet Monster Treats Books
Publication Order of Treasured By The Alien Books
(with Bex McLynn)
Publication Order of Cosmic Fairy Tales Books
Publication Order of Monster Between the Sheets Books
Publication Order of Stranded With An Alien Books
Publication Order of Anthologies
If You Like Honey Phillips Books, You'll Love…
Honey Phillips Synopses: Anna and the Alien is the first Alien Abduction novel by Honey Phillips. A peaceful and relaxing vacation was all Anna required. Instead, she finds herself enslaved on an alien spacecraft and forced to assist a wounded prisoner, a massive warrior with golden skin. He rouses her in a way she's never experienced, even when he's hurt. However, she also suffers the consequences of his death.
She must put her faith in him in order to survive when the spaceship collides with an alien planet. However, she may also lose her heart as a result of the passion he inspires in her.
Jakkar is a mercenary from Sardor who is in desperate need of a new homeworld to replace his dying homeworld. He had no idea that he would get hurt, be taken, and end up in a shipwreck. He can't have a partner outside his species, but Anna's curvy body and caring heart tempt him. He is now in charge of the few survivors as well as the gorgeous little human he is determined to claim as his own.
Is it possible for a girl and her alien to live happily on a barren planet at the other end of the galaxy?
Ella and the Emperor by Honey Phillips is the second Alien Abduction novel. Ella was taken in as a baby by aliens and raised by a kind couple as their beloved pet. Her sheltered life was destroyed and her voice was shattered by one night of blood and terror. She is now a slave in the palace of the emperor.
She clings to the person who saved her, the handsome young emperor, alone in a terrifying new world. However, the attractive alien also stirs up unanticipated longings in her heart.
When Emperor Karthajin saves a silent female from an attack, he doesn't think he'll be worshiped by the lovely creature.
He is new to the throne and finds unexpected comfort in the innocent person who completely trusts him, surrounded by smiling faces and hidden enemies. However, as his feelings for her intensify, so does his reluctance to expose her to the Imperial Court's brutality.
Can a human slave win the heart of an emperor? And will this match ever be accepted by his empire?
Her Alien Farmhand is the first book in the Blind Date With An Alien series from novelist Honey Phillips. Meg finds it difficult to be optimistic this year, despite the fact that the start of a new year should be a time of hope. Everything she has worked for is in jeopardy from betrayal and bad luck. She is also lonely on her isolated farm, despite the fact that she would never admit it.
An old friend convinces her to go on a blind date for the year-end celebration on a last, desperate trip to get help. The big, quiet alien awakens a long-forgotten desire in her, and she gives in for one wild night.
Roardon is used to being by himself. His race is viewed with suspicion and fear by other species. He wants more after his brief encounter with a strong, beautiful woman, but she vanishes without a trace.
She then returns to the contract worker auction. Despite the suspicion on her face, he is delighted at the opportunity to spend more time with her when she hires him due to a lack of other options.
But Meg is in more trouble than she realizes, and his darkest secret may be the only way to save her or lose her forever.
Order of Books » Authors » Order of Honey Phillips Books