Order of Jack Campbell Books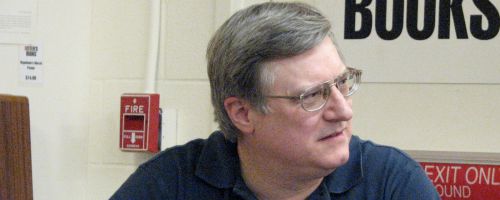 Jack Campbell is an American author of the Lost Fleet series of books as well as other stories. Campbell is actually a pen name for John G. Hemry. Hemry is a retired Naval officer and graduate of the U.S. Naval Academy in Annapolis. He currently lives in Maryland with his wife and children.
John grew up as the son of a Navy man so he moved around a lot as a child. He lived everywhere from Pensacola, Florida to Midway Island to San Diego, California. After high school, John followed his father's footsteps into the Navy where he served a variety of positions during his time on active duty.
Publication Order of Empress of the Endless Sea Books
Publication Order of Ethan Stark Books
Publication Order of The Genesis Fleet Books
Publication Order of The Legacy of Dragons Books
Publication Order of Lost Fleet Books
Publication Order of The Lost Fleet: Beyond the Frontier Books
Publication Order of The Lost Stars Books
Publication Order of The Pillars of Reality Books
Publication Order of Standalone Novels
Publication Order of Short Stories/Novellas
Publication Order of UFO Anthology Books
Publication Order of Anthologies
If You Like Jack Campbell Books, You'll Love…
The first Lost Fleet book is Lost Fleet: Dauntless. Captain John "Black Jack" Geary is a legendary character that is taught to children as a war hero, back from the early days of the war. Long thought dead, Geary returns from the dead a century later. Geary was in survival hibernation all this time and now he'll need to take command of the Alliance Fleet as it faces annihilation by the Syndic. He feels weird being revered as a hero, but he'll have to use that reputation to his advantage and prove he's worthy of it, if he is going to win this war.
The Lost Fleet: Fearless is the second book in the series. The war continues in this book as Geary feels that an attack from the Syndic is imminent. In order to keep his people alive and hopefully finish this war, he must do the unexpected: go on the offensive. Geary orders the fleet to the Sancere system, but a tired crew will balk at the idea. The crew will need to get on the same page before the end of the war comes at their expense.
Order of Books » Authors » Order of Jack Campbell Books