Order of Jacqueline Woodson Books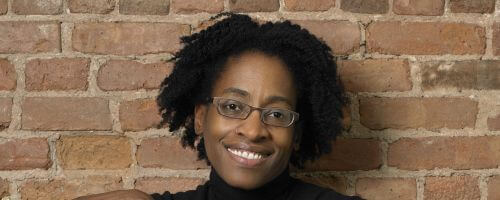 Jacqueline Woodson is an American author of children's books and young adult novels. Jacqueline grew up saying she'd be either a teacher, a lawyer or a hairdresser, but always knew that writing was what made her happiest. Her books tackle many issues such as interracial couples, teenage pregnancy and homosexuality. She likes to place both physical and psychological boundaries for her characters to conquer. Jacqueline lives with her family in Brooklyn, New York.
Jacqueline Woodson made her debut as a published novelist in 1990 with Last Summer with Maizon. She also published the picture book Martin Luther King, Jr. that same year. Below is a list of Jacqueline Woodson's books in order of when they were originally released:
Publication Order of If You Come Softly Books
Publication Order of I Hadn't Meant to Tell You This Books
Publication Order of Locomotion Books
Publication Order of Maizon Books
Publication Order of Standalone Novels
Publication Order of Short Story Collections
Publication Order of Picture Books
Publication Order of Ghostwriter Non-Fiction Books
Publication Order of The One Books
Publication Order of Anthologies
Note: No Such Thing as the Real World also has stories by An Na, M.T. Anderson, K.L. Going, Beth Kephart and Chris Lynch.
If You Like Jacqueline Woodson Books, You'll Love…
Kwame Alexander
Carole Boston Weatherford
Jacqueline Woodson Synopses: Last Summer with Maizon is a standalone title by Jacqueline Woodson. Maizon and Margaret know how lucky they are. They live on the same block on Madison Street in Brooklyn, and they're always together. But the summer they are eleven, Margaret's father dies. Then Maizon is offered a scholarship to a boarding school, where, she's afraid, she might be the only black student. The girls can't go back to last summer, before everything changed. But can they keep their promise to be best friends forever?
In The Dear One by Jacqueline Woodson, Feni is furious when she finds out that her mother has agreed to take a fifteen-year-old pregnant girl into their home until her baby is born. What kind of girl would let herself get into so much trouble? How can Feni live under the same roof as someone like that? Her worst fears are confirmed when Rebecca arrives: she is mean, bossy, and uneducated. Feni decided she will have nothing to do with her. But it's hard not to be curious about a girl so close to her own age who seems so different…
Order of Books » Authors »