Order of James Sallis Books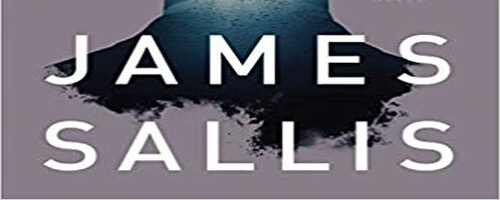 James Sallis is an American author best known for writing and creating the Lew Griffin series of books. He is also the author of Drive which was later adapted into a film that was recognized at the Cannes film festival.
James grew up in Arkansas on the banks of Mississippi. His brother, John, is a philosopher who has also published numerous books. In addition to writing, James worked as a reviewer for numerous periodicals over the years. Sallis is the recipient of a lifetime achievement award from Bouchercon, the Hammett Award for literary excellence in crime writing, and the Grand Prix de Littérature policière
Publication Order of Lew Griffin Books
Publication Order of Turner Books
Publication Order of Drive Books
Publication Order of Standalone Novels
Publication Order of Short Stories/Novellas
Publication Order of Collections
Publication Order of Non-Fiction Books
Publication Order of Anthologies
If You Like James Sallis Books, You'll Love…
Drive is the book by Sallis that later became a hit movie starring Ryan Gosling. The book tells the story of Driver, a man who does stunt driving by day and then spends his night driving for criminals. He's one of the best drivers you will ever see as he maintains laser focus on the job and lives completely in the moment. He doesn't participate in violence, he just drives, but when he is double-crossed by those who hired him for a job – he will end up breaking that rule.
Sallis is also the author of Sarah Jane. The title character has a complicated history, but she doesn't let that get in the way of being a good cop. This book is an interesting character study as it covers Sarah's life from her early days on the chicken farm, to running away, to a stint in the army, and a failed marriage. Ultimately, the story leads her to how she become the sheriff of this small town and her investigation into the disappearance of the sheriff she replaced. This is another classic noir from Sallis that tells of the tender aspects of human nature.
Order of Books » Authors »