Order of Jane Smiley Books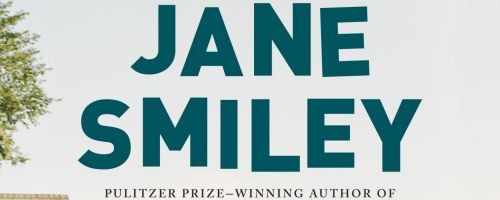 Jane Smiley, residing in California with her three children, sixteen (and counting) horses and three dogs. Jane was born in Los Angeles and as a small baby her family moved to St. Louis Missouri where she went to grade school and high school (The John Burroughs School). After graduating from high school, Jane attended Vassar College and in 1971 she attained her BA. She then traveled throughout Europe even working on an archeological dig along with sight-seeing. After her tour of Europe Jane returned to Iowa to attend graduate school at the University of Iowa where she attained her MFA and Ph.D, in 1981 she also started to work at Iowa State University in Ames – teaching until 1996.
Jane has been married three times and has two daughters and one son. Jane has authored ten works of fiction including A Thousand Acres which one the Pulitzer Prize in 1992. She has also authored many essays for magazines such as The New Yorker, Harper's, the New York Times Magazine and the New York Times travel section, Vogue, Allure and others. Jane has authored on a variety of subjects from literature, horse training, Barbie, farming, marriage and many other subjects. She is also the author of a book about craftspeople living in the Catskills called Crown.
Publication Order of Ellen and Ned Books
Publication Order of Horses Of Oak Valley Ranch Books
Publication Order of Last Hundred Years: A Family Saga Books
Publication Order of Standalone Novels
Publication Order of Short Stories/Novellas
Publication Order of Collections
Publication Order of Non-Fiction Books
Publication Order of Penguin Lives Biographies Books
Publication Order of Warmer Collection Books
Publication Order of Best New American Voices Books
Publication Order of Anthologies
If You Like Jane Smiley, You'll Love…
Jane Smiley Synopsis: Early Warning is the second book in the Last Hundred Years: A Family series. Set in 1953 brings the Langdon family together again for a funeral. What none of them realize is over the coming years, each of their lives will change and shift. Walter and Rosanna's daughters and sons are grown and raising children of their own. Walter and Rosanna's eldest, Frank, is unhappy and restless and finds himself distracted by a face from his past causing him to ignore his troubled wife. Walter and Rosanna's daughter Lillian has no choice but to watch her husband Arthur as he is destroyed by guilt coming from his secret work for the government. Daughter Clair also finds that marriage is not exactly what she thought it would be. Through their best and worst times, in sickness and health the Langdon family will love, live and suffer with the dark shadow of the Vietnam War hanging over them.
Order of Books » Authors » Order of Jane Smiley Books