Order of Jennifer Ryan Books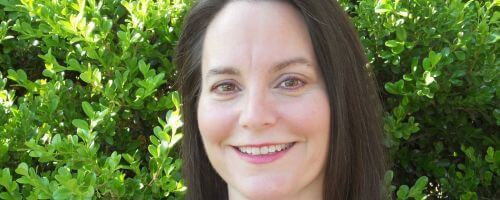 Jennifer Ryan is an American author who writes contemporary romances about everyday people who do extraordinary things. She is the author of the Montana Heat series of books as well as the Hunted series and Wild Rose Ranch series.
Publication Order of Hunted Books
Publication Order of The McBrides Books
Publication Order of McGrath Books
Publication Order of Montana Men Books
Publication Order of Montana Heat Books
Publication Order of Wild Rose Ranch Books
Publication Order of Wyoming Wilde Books
Publication Order of Standalone Novels
Publication Order of Anthologies
If You Like Jennifer Ryan Books, You'll Love…
Dirty Little Secret is the first book in the Wild Rose Ranch series. The book focuses on a modern day cowboy named Noah Cordero. He is a simple man who only cares about three things: his step-father, his younger sister, and ranching. John Cordero taught him everything he knows, how to ride and work the land, and Noah is shocked when he dies unexpectedly. He's even more surprised when John leaves half his ranch to a woman that Noah doesn't even know. Roxy shares a last name with Noah, as John's real daughter, but they don't share blood. She was estranged from her father and always trying to escape her mother's past. Roxy is tempted by Noah, but frustrated with her new role. Not only is she the part-owner of the ranch and guarding to her sister, she's also the new owner of a notorious Nevada brothel. The same one where she grew up. Noah is growing an attraction for her, but she fears what will happen when he founds out about her other business.
Jennifer Ryan is also the author of At Wolf Ranch, the first book in the Montana Men series. Gabe has spent his life on the rodeo circuit and is ready to settle down with some land of his own and a wife to go with it. He has the chance to buy the enormous Wolf Ranch and does so at an incredible deal. One day on the way to the property, Gabe rescues a woman half-frozen on the road leading to the property. The woman is Ella Wolf who is returning to Wolf Ranch to uncover a secret that got her sister murdered. The two will have to learn to trust each other as a killer closes in, but that's not the only thing drawing these two close.
Order of Books » Authors » Order of Jennifer Ryan Books