Order of Jim C. Hines Books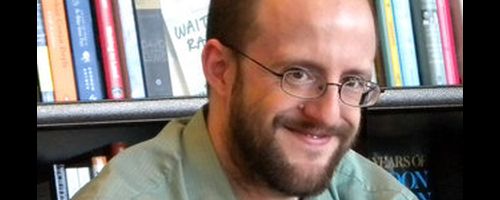 Jim C. Hines is an American author best known for writinig the Goblin Quest series, the Magic Ex Libris series, and the Princess series. He made his debut in 2006 with the release of Goblin Quest, the first book in the series.
Hines got his start as a short story writer as he won the L. Ron Hubbard Writers of the Future Award in 1998 for his story "Blade of the Bunny". In addition to his work as a writer, Hines has volunteered as a crisis counselor in East Lansing, Michigan. He also worked as the Male Outreach Coordinator for the MSU Safe Place. Hines got some notoriety for the blog "Striking a Pose (Women and Fantasy Covers)" which covered the unrealistic poses women are often drawn to make on fantasy book covers.
Publication Order of Jig the Goblin Books
Publication Order of Princess Books
Publication Order of The Faery Taile Project Books
Publication Order of Magic Ex Libris Books
Publication Order of Fable Books
Publication Order of Janitors of the Post-Apocalypse Books
Publication Order of Standalone Novels
Publication Order of Short Story Collections
Publication Order of Non-Fiction Books
Publication Order of UFO Anthology Books
If You Like Jim C. Hines Books, You'll Love…
Libriomancer is the first book in the Magic Ex Libris series. The book follows Isaac Vainio who is a member of the secret organization known as Libriomancy. They have the ability to reach into books and draw objects from them. However, the powers take an interesting twist when Isaac is attacked by a vampire from a book. It turns out that the vampires have been leaking out and attacking other magic users. Isaac will hunt for the why which takes him deep into the secrets of Libriomancy.
The book that got Hines started was Goblin Quest. In this one, Jig is a goblin that only wants to be left alone. His wishes aren't granted though and he ends up being drafted to guard the goblin tunnels against intruders. However, bravery is not his strong suit so when the intruders come, Jig surrenders. This leads to the goblin's quest as he is forced to serve as a group of adventurers guide through the tunnels beneath the mountain where they hope to find an ancient magical artifact.
Order of Books » Authors » Order of Jim C. Hines Books