Order of John Birmingham Books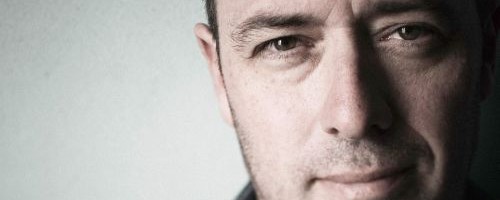 John Birmingham is a British-Australian author of science fiction, alternate history, crime fiction and non-fiction. His first taste of being published was in a student newspaper at the University of Queensland in Brisbane, where he wrote stories. He then began writing articles for Rolling Stone and the Australian edition of Penthouse. However, he would gain his most notoriety for He Died With a Felafel in His Hand, a memoir that was adapted into a stageplay, film and graphic novel. He has also written a trilogy called the Axis of Time, an alternate history/techno-thriller series. He even included authors from the genres as minor characters in the trilogy.
John Birmingham's first book was the aforementioned memoir, He Died With a Felafel in His Hand. It would be followed up by a sequel, entitled The Tasmanian Babes Fiasco, in 1998. Below is a list of John Birmingham's books in order of when they were originally published:
Publication Order of Axis Of Time Books
Publication Order of Without Warning Books
Publication Order of Stalin's Hammer Books
Publication Order of Dave vs. The Monsters Books
Chronological Order of Dave vs. The Monsters Books
Publication Order of Standalone Novels
Publication Order of Short Stories
Publication Order of Non-Fiction Books
Notes: The Tasmanian Babes Fiasco is a sequel to He Died with a Felafel in His Hand. How To Be a Man is co-authored with Dirk Flinthart.
If You Like John Birmingham Books, You'll Love…
John Birmingham Synopses: In his memoir He Died with a Felafel in His Hand, John Birmingham tells stories of debauchery, drugs, bad roommates and gross things coming from the sink. Whether it's dead rats in the kitchen or tent-dwelling lodgers in the living room, you'll think twice about putting an ad in for that new roommate.
The non-fiction book How To Be a Man by John Birmingham and Dirk Flinthart gives men all the advice they need to how to impress a woman, cheat at cards, spot a cheap suit, clean your house, land a jumbo, ask for a raise, buy a car and tells you what books you must read.
John Birmingham goes for a publisher-financed tour of Australia in Dopeland: Taking the High Road Through Australia's Marijuana Culture. In the book, he recounts his meetings with the pot smokers of Oz, including sci-fi geeks, activists, politicians (conservative ones, even), lawyers, cops, banks and teachers.
Shop Worldwide: Amazon.com | Amazon.co.uk | Amazon.ca
Order of Books » Authors » Order of John Birmingham Books