Order of Julie Caplin Books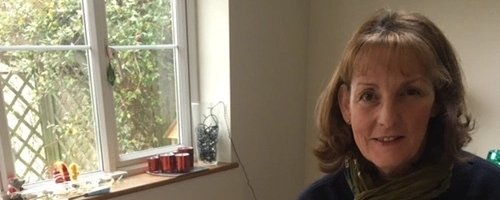 Julie Caplin is an English author known for the Romantic Escapes series of books. She is a lover of traveling and spent many years traversing through Europe as a PR director which took her all across the world. That travel experience led her to The Little Cafe in Copenhagen which was the first book in her series.
In addition to the writing she does under her real name, Julie also writes contemporary romance as Jules Wake. Her love of travel has already been mentioned and she uses much of that time in search of the perfect gin.
Publication Order of Romantic Escapes Books
| | | |
| --- | --- | --- |
| The Little Cafe in Copenhagen | (2018) | |
| The Little Brooklyn Bakery | (2018) | |
| The Little Paris Patisserie | (2018) | |
| The Northern Lights Lodge | (2019) | |
| The Secret Cove in Croatia | (2019) | |
| The Little Teashop in Tokyo | (2020) | |
| The Little Swiss Ski Chalet | (2021) | |
| The Cosy Cottage in Ireland | (2021) | |
| The Christmas Castle in Scotland | (2022) | |
| The French Champagne Chateau | (2023) | |
If You Like Julie Caplin Books, You'll Love…
The Little Cafe in Copenhagen is the first book in the series. The book introduces us to a publicist named Kate Sinclair who is living in London and has everything she wanted. Her life gets turned upside down when her boyfriend stabs her in the back by stealing a promotion from her at work. Kate decides that she needs to escape and heads off to Copenhagen. She is really taken with the "Danish Way" of living and the secrets of "hygge" may just lead her to a happily ever after story.
Another good book in this series is The Little Paris Patisserie. In this one, we see Nina Hadley as the youngest of four children. Throughout her whole life she has had her big brothers telling her what to do and she needs an escape. She gets the chance to head to Paris where she is helping to run a patisserie. She thinks she is escaping home, but that isn't the case as the chef is her brother's best friend – and her long time crush. While making the wonderful creations in the kitchen, she finds that the eclairs aren't the only thing she is sweet on.
Order of Books » Authors » Order of Julie Caplin Books