Order of Keith A. Pearson Books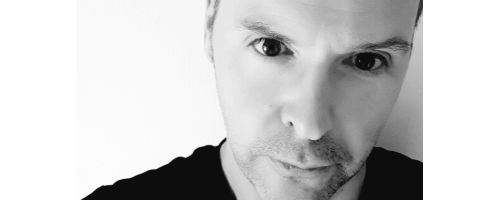 Keith A. Pearson is an English author of time travel science fiction, mystery, horror, humour, and other genres of novels. Keith grew up in Farnham, Surrey, England. Keith actually began his journey as a novelist following a drunken bet. After putting together a manuscript, he tried (to no avail) to find an agent, and ended up going the self-publishing route.
Keith A. Pearson made his debut as a novelist in 2016 with The '86 Fix. Below is a list of Keith A. Pearson's books in order of when they were first released:
Publication Order of The '86 Fix Books
Publication Order of Angel Of Camden Books
Publication Order of Clement Books
Publication Order of Mungo Thunk Books
Publication Order of Standalone Novels
If You Like Keith A. Pearson Books, You'll Love…
Shawn Inmon
Adam Eccles
Adrian Cousins
Keith A. Pearson Synopses: Eminence by Keith A. Pearson is the first book in the Angel of Camden series.
Camden, London – 1975. A bear-like man, who you'd rather be friends with than foes, leaves a pub just before closing time. Yet, to Roland Raynott, Lenient is undoubtedly the adversary.
Roland Raynott flees shortly after, leaving Clement to die in a wet alley
Atlanta, Georgia – 2022. The reason Patrick Finch is now four thousand miles from his home in South London is because of an old letter that was hidden among his late mother's belongings. According to the letter, a man by the name of Ray Johnson may be Patrick's biological father and the only person he can now call family on the planet.
His search for Ray Johnson gets off to a bad start when two men try to rob Patrick. If not for the sudden intervention of a man wearing a waistcoat made of denim and flared jeans, they might have been successful. The stranger introduces himself as Clement after brutally tackling Patrick's attackers.
Clement, perplexed and apprehensive, asserts that he has no idea how he got to Atlanta, but he does know one thing: he absolutely needs to assist Patrick in his search.
Patrick reluctantly agrees that the big man can assist in the search for Ray Johnson, despite his reservations regarding Clement's motives and his industrial use of the English language. Patrick's life will forever be altered by what the two men discover on their journey, as well as possibly Clement's death.
Who Sent Clement is the first book in the Clement series by Keith A. Pearson. Beth Baxter had always wanted to write books. Sadly, fate has a wicked sense of humor, and as a result, rather than writing books, she now sells used books in a bookshop. Beth is at least thankful that her upcoming marriage to Karl is worthy of hope, or so she thought, as her middle age approaches and her life continues to be unfulfilled.
Beth finds herself caught up in a sinister game of hide-and-seek when her fiancé's shady past surfaces. Clement, a former gangland fixer, crashes into Beth's life and offers to help as her life is torn apart and everything appears to be lost.
Sadly for Beth, there is one minor issue with her savior: Clement claims he died in 1975 and must assist Beth as a form of repentance for his previous sins.
Beth chooses the lesser of two evils and reluctantly joins her delusional, politically incorrect companion on a quest through London in search of a solution with just seven days to spare.
Will this unlikely alliance work out? Will Clement ever accept the fact that a pint costs five pounds? And will Beth ever find out who sent Clement in the first place?
Order of Books » Authors »