Order of L.A. Banks Books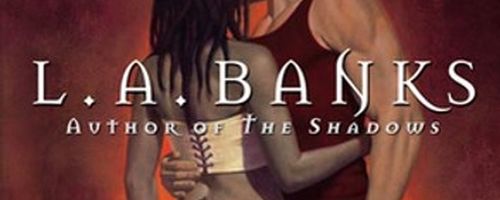 L.A. Banks was an American author best known for writing the Vampire Huntress series of books. The series began in 2003 with Minion. She was also the author of the Crimson Moon series as well as numerous standalone novels.
Banks attended the University of Pennsylvania's Wharton School of Business where she earned her bachelor's degree. She then went on to Temple University where she received her master's in fine arts. One thing that she enjoyed about being a writer was being a "shape-shifter" and writing in multiple genres.
Publication Order of Betrayal of the Trust Books
Publication Order of Vampire Huntress Books
Publication Order of Vampire Huntress Graphic Novel Books
Publication Order of Crimson Moon Books
Publication Order of Scarface Books
Publication Order of The Dark Books
Publication Order of Standalone Novels
Publication Order of Anthologies
If You Like L.A. Banks Books, You'll Love…
Minion is the first book in the Vampire Huntress Legend series. Damali Richards just wanted to create music, but things don't always work out as planned. She now finds herself as a spoken word artist by day and a vampire hunter by night. A series of strange deaths take place with no puncture marks around the neck, but the bodies are completely mutilated. Damali realizes that there is something out there with a thirst for destruction that is far more powerful than anything she's ever encountered. She learns that the one behind these murders is the most powerful vampire she's ever met and now he's coming for her.
Banks is also the author of Surrender the Dark. Throughout her life, Celeste Jackson has struggled with hallucinations and substance abuse. She meets her protector, Azrael the angel, who informs her that there have been evil forces trying to ruin her for a long time. It turns out that there is a battle for the mortal realm looming and Celeste and the Remnant can stop it. Celeste and Azrael are tasked with putting together an army to defeat the darkness, but time is not on their side. While Azrael must ultimately make a choice between being trapped in this realm forever or leaving Celeste.
Order of Books » Authors »