Order of Laura Landon Books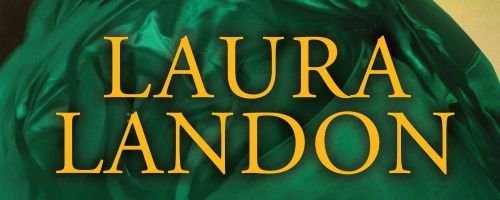 Laura Landon is an author of historical romance novels. Laura taught high school for ten years, and then left teaching in order to open her own ice cream shop. She loved doing it, but closed up after writing her first novel. Laura now spends all of her time writing, trying to lead her characters towards happy endings.
Laura Landon made her debut in 2010, with several novels published that year. Below is a list of Laura Landon's books in order of when they were first released:
Publication Order of Bedford Street Brigade Books
Publication Order of The Brotherhood Books
Publication Order of Cast In Scandal Books
Publication Order of Intimate Books
Publication Order of Men of Valor Books
Publication Order of Ransomed Jewels Books
Publication Order of Redeemed Books
Publication Order of Rich Man | Poor Man | Beggar Man | Thief Books
Publication Order of Seasons Books
Publication Order of The Traitor's Club Books
Publication Order of Standalone Novels
Publication Order of Short Stories/Novellas
If You Like Laura Landon Books, You'll Love…
Christi Caldwell
Maggie Andersen
Lucy Langton
Laura Landon Synopses: Shattered Dreams is a standalone novel by Laura Landon. Brentan Montgomery, Earl of Charfield, is convinced he'll never fall in love – until he meets Lady Elyssa Prescott. Now, his biggest fear is that Elly will discover the lie that brought him into her life and his deceit will shatter their dreams for happiness. Lady Elyssa Prescott has accepted her future… a solitary woman living on the remote fringes of society. When her muzzled heart is captivated by a man who refuses to see her deformity, she nearly begins to trust that she, too, might be allowed to dream. Harrison Prescott, Marquess of Fellingsdown, finds himself in the precarious predicament of having to rectify a foibled escapade conceived by his twin siblings. But in so doing, he places his crippled sister's heart in harm's way. And midst it all, his own crippled heart comes face to face with Lady Cassandra Waverley, whose betrayal cost him his own first love.
One Mystical Moment is a novella by Laura Landon. Major Frank Collyard is determined to suffer in silence when he agrees to help his mentor, the Earl of Beckett, solve a problem over the Christmas holidays. After all, how can he join in when his heart still reels from the tragic loss of his wife and little children just eight Christmases prior? Yet somehow, in one mystical moment, Beckett's niece draws him out of his dark place. And in her eyes he begins to see a future he could never have imagined.
Order of Books » Authors » Order of Laura Landon Books