Order of Lev Grossman Books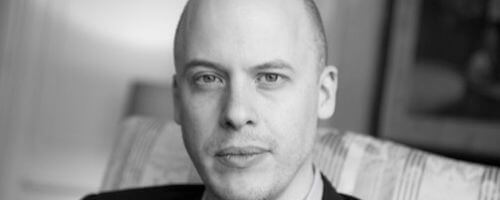 Lev Grossman is an American author of science fiction and fantasy novels. He writes the Magician Trilogy series. Lev was born in Massachusetts to English professors. Naturally, this led to him reading a lot. He wouldn't stop reading in college, or in graduate school. Once he moved to New York City, he started writing full-time. Also a journalist, he spent 15 years as the lead technology writer and book critic for Time. He lives in Brooklyn, New York with his wife, two daughters and a son.
Lev Grossman made his debut as a published novelist in 1997 with the novel Warp. Below is a list of Lev Grossman's books in order of when they were first published:
Publication Order of The Magicians Books
Publication Order of Magician's Graphic Novels
Publication Order of Standalone Novels
Publication Order of Short Stories/Novellas
Publication Order of Into Shadow Books
Publication Order of The Magicians Graphic Books
Publication Order of The Silver Arrow Books
Publication Order of Anthologies
Note: The Magicians: Alice's Story was written by by Lilah Sturges, based on the work of Lev Grossman.
If You Like Lev Grossman Books, You'll Love…
Lev Grossman Synopses: Warp is a standalone title by Lev Grossman. Twenty-something Hollis Kessler languishes in a hopelessly magician-less world (with the exception of a fleet-footed nymph named Xanthe) not too far from where he graduated college. His friends do, too. They sleep late, read too much, drink too much, talk too much, and work and earn and do way too little. But Hollis does have an obsession: there's another world going on in his head, a world of excitement and danger and starships and romance, and it's telling him that it's time to stop dreaming and get serious.
Codex is a standalone novel by Lev Grossman. About to go on on his first vacation in years, Edward Wozny, a hot-shot young investment banker, is sent to help one of his firm's most important and mysterious clients. When asked to uncrate and organize a personal library of rare books, Edward's indignation turns to intrigue as he realizes that there may be a unique medieval codex hidden among the volumes, a treasure kept locked away for many years and for many reasons. As friends draw Edward into a peculiar and addictive computer game, his obsession deepens as he discovers surprising parallels between the game's virtual reality and the mystery of the codex.
Order of Books » Authors » Order of Lev Grossman Books