Order of Mika Waltari Books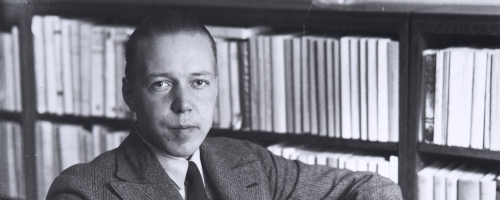 Mika Waltari (1908-1979) was a Finnish author, journalist, critic, poet, playwright, essayist, screenwriter, and more. He is one of the most prolific Finnish authors – having a very strict work ethic. Only a fraction of his work has been translated into English. Often after one of his books was finished, he would go into depression and sometimes need to check-in to the hospital. As Mika got older and his books sold internationally, he wrote less, as he no longer needed to write to live.
Mika Waltari made his debut as a novelist in 1925 with Jumalaa paossa. His first book to be published in English was The Egyptian, which was published in Finnish in 1945 and English in 1949. Below is a list of Mika Waltari's books in order of when they were originally released:
Publication Order of Mikael Karvajalka Books
Publication Order of Secret Of The Kingdom Books
Publication Order of Standalone Novels
Publication Order of Short Stories/Novellas
Publication Order of Collections
Publication Order of Non-Fiction Books
If You Like Mika Waltari Books, You'll Love…
Mika Waltari Synopsis: The Egyptian by Mika Waltari is a work of historical fiction that vividly brings to life a forgotten era in human history. Set in ancient Egypt during a time when pharaohs struggled to prevent the collapse of one of the greatest empires in history, the story follows the journey of Sinuhe. Sinuhe, a man with a mysterious past, rises from a position of lowly degradation to become a confidant of the Pharaoh. Along the way, the narrative spans the entire known world of that time, from Babylon to Crete, Thebes to Jerusalem. This sweeping epic offers readers a glimpse into the fascinating and complex world of ancient Egypt during this tumultuous period.
Mika Waltari Reviews: The Egyptian is a fascinating read for those interested in the history of Egypt during the 14th century. Personally, I found it to be quite captivating and was completely absorbed in the story, particularly in the developing bond between the main character, Sinuhe, and his slave, Kaptah. Their story alone is compelling and makes the book well worth reading. However, I did find some parts of the book to be repetitive and lengthy, which was a bit disappointing. Despite this, the book is extremely well written, and there are several strong and memorable characters that make the story even more engaging. -F.
The Egyptian, written by Finnish author Mika Waltari, is a classic historical novel that takes place in ancient Egypt during the 14th century BCE. The protagonist and narrator is Sinuhe, who serves as a priest-physician to the Pharaohs Amenhotep III and Akhenaten (Akhnaton in the story), while Nefertiti, the Pharaoh's consort, is referenced in the above quote. One surprising aspect of the story is that Nefertiti's role is less prominent than one might expect based on historical accounts.
This novel is not necessarily one that readers will find to be filled with excitement or romance. Rather, the strength and beauty of Waltari's work lies in the abundance of historical information and in the way that he brings historical figures to life within a fictional narrative. In contrast to many other writers of his time, Waltari is quite graphic in his depictions of sex and violence, and he portrays the harsh realities of life and death in all their grim detail. Throughout the book, the Egyptians are portrayed as a people who are entrenched in a society of wealth and poverty, ruled by a polytheistic priesthood and a consanguineous monarchy. Despite their struggles, however, they are shown to be resistant to change. -A.G.L.
Order of Books » Authors »