Order of Nancy Naigle Books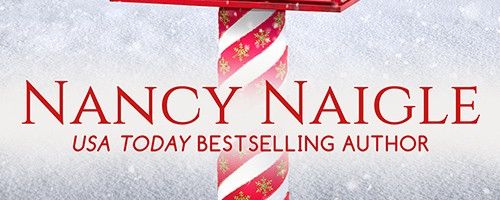 Nancy Naigle is an American author of women's fiction, romance, and holiday stories. She is best known as the author of the Adams Grove series, the Book Creek series, and the Seasoned Southern Sleuths series.
Naigle began her writing career while she had a full-time job working for Bank of America. However, her success lead her to retiring from the financial industry to focus on her writing. Naigle grew up in a creative environment with a mother who was a poet. She often turned to reading in tough times in her life and that writing inspired her to write her own books.
Publication Order of Adams Grove Books
Publication Order of Boot Creek Books
Publication Order of Chestnut Ridge Books
Publication Order of Christmas In Evergreen Books
Publication Order of G Team Books
(with Kelsey Browning)
Publication Order of Main Street Romance Books
(with Chris Keniston)
Publication Order of Seasoned Southern Sleuths Cozy Mystery Books
(with Kelsey Browning)
Publication Order of Standalone Novels
Publication Order of Short Stories/Novellas
Publication Order of Anthologies
If You Like Nancy Naigle Books, You'll Love…
In for a Penny is the first book in the Southern Sleuths cozy mystery series that Naigle writes with Kelsey Browning. The book sees a woman named Lillian lose her husband, leaving her as the last living member of the most prestigious family in Summer Shoals. She's desperate to keep up the family name and ends up making a shady deal that ends with her in jail. She enlists the help of another over-50 lady, Maggie, to help and Maggie discovers that Lil's restitution is ten times what she borrowed. She thinks that Lil is taking the fall for someone else's crime and sets out to prove it.
Naigle is also the author of A Heartfelt Christmas Promise. This book sees a woman named Vanessa who was meant to spend Christmas in France, but instead ends up in Fraser Hills, North Carolina. She's sent there to shut down Porter's, a fruitcake factory. She meets Mike Marshall, a man from the family that founded Porter's, who helps to show her the town's charms. She ends up falling in love with the town, and Mike, and now needs to find a way to save it.
Order of Books » Authors »