Order of Nancy Springer Books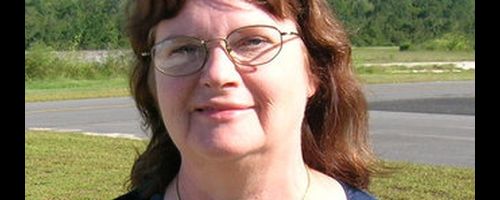 Nancy Springer is a prolific author best known for writing the Enola Holmes series of books. In addition to that series, she is also the auhtor of the Book of Isle series, the Sea King series, and the Tales of Rowan Hood series. She has also written numerous standalone novels.
Springer is a former Tiptree Award and Edgar Award winner. She was born in New Jersey, but her family moved to Gettysburg after the age of thirteen. She would spend much of her life in the Pennsylvania before moving to Florida in her later years. She now enjoys horseback riding and fishing in Florida in between writing.
Publication Order of Enola Holmes Books
Publication Order of The Book of Isle Books
Publication Order of Rowan Hood Books
Publication Order of Sea King Books
Publication Order of Tale of Camelot Books
Publication Order of Standalone Novels
Publication Order of Short Stories/Novellas
Publication Order of Collections
Publication Order of John M. Ford Short Story Collections
Publication Order of Blood Of Ten Chiefs Books
Publication Order of Anthologies
If You Like Nancy Springer Books, You'll Love…
The Case of the Missing Marquess is the first book in the Enola Holmes series. The book sees Enola as the sister to the famous detective Sherlock Holmes. When she discovers her mother has disappeared she heads to London in search of her. However, her older brothers have other ideas and want her to go to a boarding school. She manages to avoid them and gets involved in the case of a kidnapped young marquess while try to decode the clues left behind by her mother that could lead to finding her.
Springer is also the author of the Book of Isle series and the book starts with The White Hart. The series takes place in the land of Isle, a land of fantasy that has existed for a long, long time. The world is surrounded by vast oceans and thick forest, and all the beings of the world live together. There are gods and ghost dwelling with the ancestors, but this is the time that the book of Suns begins its life and the marriage between Sun and Moon begins an adventure unlike any other.
Order of Books » Authors »