Order of Nicholas Blake Books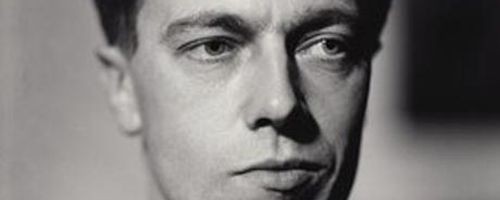 Nicholas Blake is the pseudonym of British Poet Laureate C. Day Lewis (1904-1972), who wrote mystery novels under this pen name. He writes the Nigel Strangeways series. As C. Day Lewis, he had an illustrious career both as an academic and as a literary figure, producing many collections of poetry, critical works, translations and novels. He married his second wife, actress Jill Balcon, in 1951. He had four children, including actor Daniel Day Lewis.
Nicholas Blake debuted his pen name in 1935 with the novel A Question of Proof, introducing readers to Nigel Strangeways. His final novel was The Private Wound, published in 1968. Below is a list of Nicholas Blake's books in order of when they were originally released:
Publication Order of Nigel Strangeways Books
Publication Order of Standalone Novels
Publication Order of Anthologies
Notes: Thou Shell of Death was also published as Shell of Death. Malice in Wonderland was also titled The Summer Camp Mystery and as The Malice with Murder. The Case of the Abominable Snowman is also known as The Corpse in the Snowman. The Whisper in the Gloom was also published as Catch and Kill. A Tangled Web was also titled Death and Daisy Bland.
If You Like Nicholas Blake Books, You'll Love…
Nicholas Blake Synopses: A Tangled Web is a standalone title by Nicholas Blake. A chance meeting in a London street in the 1950s… and fate is sealed for carefree cat burglar Hugo Chesterman and Daisy Bland, the girl eager to become his mistress. When a police offer is murdered in Brighton, though, neither is prepared for the suspicion that falls upon them.
The Private Wound is the final standalone novel by Nicholas Blake. It is Ireland in 1939, and a young novelist rents a lonely cottage to write his new book in peace. Almost at once, and without great resistance, he is seduced by the wife of the local squire. Harriet's husband is an older man – hot-tempered, impoverished, gone to seed – who once fought famously against the Black and Tans. Soon this eternal triangle becomes a local scandal, and the atmosphere of threat and violence, intensified by the approaching war in Europe, leads to a horrific murder.
Order of Books » Authors » Order of Nicholas Blake Books