Order of Opal Reyne Books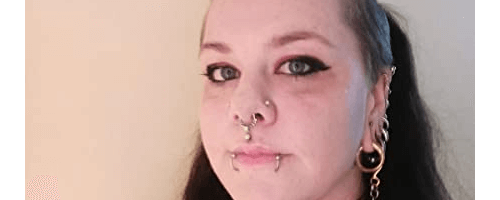 Opal Reyne is an Australian author of paranormal romance novels. She writes the Duskwalker Brides series. With a penchant for all things spicy, smutty, and delightfully on the edge of embracing the monstrous, Opal embarked on her writing journey driven by her love for the written word. Her desire was to craft a rich and diverse world filled with mythological creatures, while simultaneously celebrating the beauty and diversity of humanity in all its ethnicities. Her mission is to create plot-driven stories that unfold with intricacy, allowing her characters to evolve and grow, while weaving enchanting imagery throughout the narrative. Opal Reyne's tales transport readers to fantastical realms, where passion intertwines with the supernatural, and the boundaries of desire are explored.
Opal Reyne made her debut as a novelist in 2021 with Playing with Hellfire. Below is a list of Opal Reyne's books in order of when they were first published:
Publication Order of Aedus Chronicles Books
Publication Order of Duskwalker Brides Books
Publication Order of Pirate Romance Duology Books
Publication Order of Witch Bound Books
If You Like Opal Reyne Books, You'll Love…
Opal Reyne Synopses: A Soul to Keep by Opal Reyne is the first book in the Duskwalker series. Reia, an outcast in her village, bears the burden of being seen as a bringer of misfortune and blamed for the tragic fate that befell her family. The looming threat of the monstrous Duskwalker prompts her village to present her with an impossible choice: imprisonment or sacrifice to the enigmatic creature.
However, the Duskwalker is not what he appears to be. With his ethereal skull face and glowing eyes, he intrigues and captivates Reia against her will.
For centuries, Orpheus has upheld an arrangement with the Demons, offering a human companion every ten years in exchange for protection from their terror. Yet, these fleeting connections have only served to deepen his solitude, as their lives were always tragically cut short.
But everything changes when he encounters Reia. Unafraid and undeterred by his otherworldly presence, she stirs within him an insatiable longing unlike anything he has ever experienced.
Now, Orpheus faces the ultimate challenge: to convince Reia to stay by his side, defying the inevitable loss that awaits them both. Will he succeed before she slips away forever? Delve into this enchanting tale to uncover the fateful destiny that awaits Reia and Orpheus.
Sea of Roses by Opal Reyne is the first book in her Pirate Romance Duology series. Captain Alister Paine has made a name for himself as a feared and ruthless pirate, reveling in treasures, murder, and shipwrecks. His ship, the infamous Howling Death, strikes terror into the hearts of those who dare cross his path. So when a cunning and alluring woman steals his prized vessel, he is consumed by a burning desire for revenge.
His fury knows no bounds, and he craves nothing more than to make her pay. Yet, amidst his seething anger, Alister finds himself inexplicably drawn to Rosetta Silver, a woman of deceitful allure. She stirs within him a storm of conflicting emotions, both dark and carnal.
However, Rosetta is far from what she appears to be, and Alister must confront the depths of his desire for this enigmatic woman. He must decide whether his attraction to her is powerful enough to withstand the weight of her hidden secrets, and if it's worth sacrificing his thirst for revenge.
In a dangerous game of trust and betrayal, Alister must navigate the treacherous waters of his heart to uncover the truth about Rosetta. Will his desire prove to be his downfall, or can he find redemption and love amidst the shadows that surround them both? Discover the secrets that lie beneath the surface as Alister battles against his own desires in this captivating tale.
Order of Books » Authors »