Order of Piper Maitland Books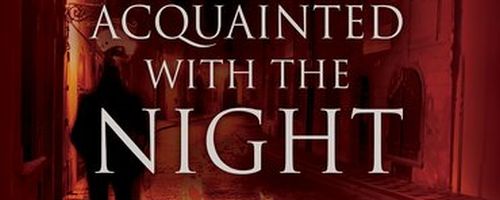 Piper Maitland is an American author known for writing the Acquainted With the Night series, also known as The Night series. The series began in 2011 with the release of Acquainted With the Night and then continued in 2013 with the release of Hunting Daylight.
Maitland makers her home on a Tennessee farm with her family. Acquainted With the Night is a vampire thriller. When writing it, she wanted to honor the immortals' mythology while also giving it her own twist. Piper is a former nurse who is married to a doctor and they have a son who is interested in biochemistry.
Publication Order of Acquainted With the Night Books
Publication Order of Girls Raised in the South Books
(as Michael Lee West)
Publication Order of Teeny Templeton Books
(as Michael Lee West)
Publication Order of Standalone Novels
Publication Order of Non-Fiction Books
If You Like Piper Maitland Books, You'll Love…
Acquainted with the Night is the first book in Piper Maitland's Acquainted with the Night series. The story follows a London tour guide named Caroline Clifford who doesn't believe in vampires. That all changes when her uncle is murdered at a Bulgarian archaeological site. Now, a vampire hunter who knew him seeks her out. Her uncle's passport has strange anagrams on it which will lead them to a monastery atop a cliff in Greece. This leads to startling information that a relic that Caroline inherited ha a connection to an age-old text on immortality-and an enigmatic prophecy that will put the forces of darkness and light into an ultimate showdown.
The series continues with Hunting Daylight. Caro Barrett has had doubts of the the death of her husband who disappeared while looking for a tribe of day-walking vampires. Their daughters is struggling without a father and Caro is tempted to move on with a an ancient vampire who wants to protect them both. Meanwhile, on the other side of the world a vampire is dying from a rare blood disease which makes him vulnerable to even a small bit of light, but he is determined to feel the sun on his face again.
Order of Books » Authors »